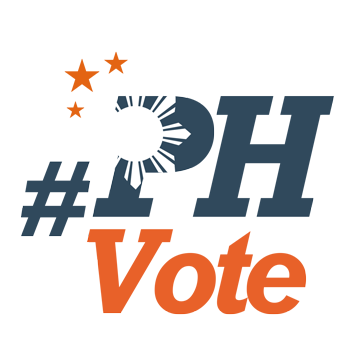 1
Certification of election system nearly 3 months late

MANILA, Philippines – The required certification of the automated election system (AES) came nearly 3 months late, as an interagency committee certified that the AES is operating properly just a few days before the May 13 elections.
The Technical Evaluation Committee (TEC), in charge of evaluating the AES, issued the certification on May 2, less than two weeks before the midterm polls. The Commission on Elections (Comelec) published this document on its website on May 9.
Republic Act No. 9369 said that the TEC should issue this certification "not later than 3 months before the date of the electoral exercises." The certification should be done "through an established international certification entity," and should then be relayed to Congress.
The TEC is composed of representatives from the Comelec, the Department of Information and Communications Technology, and the Department of Science and Technology.
"Now therefore, the TEC, properly convened, resolved as it hereby resolves, to issue this certification that, based on the herein included documented results, the AES is operating properly, securely, and accurately," said TEC Resolution No. 2019-001, issued on May 9.
The TEC said the Comelec "contracted the services of Pro V&V Incorporated, a company based in Huntsville, Alabama, USA, as the international certification entity." Pro V&V was tasked to check "the accuracy, functionality, and security controls of the AES software," and to review its "master blueprint" or source code.
Pro V&V said that "no deficiencies or non-compliances were discovered that would not allow the system to operate properly, securely, or accurately during use."
"As a result of these findings, Pro V&V recommends the system, as documented in this report, for use in the May 2019 national and local elections," said the TEC.
Citing the report of Pro V&V, the TEC also said that "no major or critical discrepancies were discovered in the source code review."
The TEC also certified that the Comelec held a field testing process and mock elections in different areas, and that "the source code is kept in escrow with the Bangko Sentral ng Pilipinas (Central Bank)."
Rappler is still trying to get the Comelec's explanation why the TEC certification came nearly 3 months late this year.
The same delay happened in the 2016 polls, when the TEC certified the AES on April 30, less than two weeks before the May 9 elections of the same year.
Former Comelec chairman Sixto Brillantes Jr explained in 2016 that failing to submit the TEC on time to Congress "will not render the elections null and void."
Still, the TEC certification is supposed to boost public confidence in the election system. Former Comelec commissioner Gregorio Larrazabal described this as "the seal of approval" on the voting system.
In the 2013 elections under Brillantes, the TEC met the deadline for releasing its certification. – Rappler.com