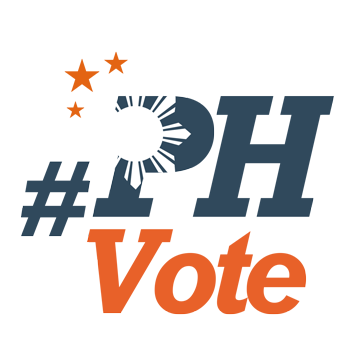 1
Voting ends in the Philippines

MANILA, Philippines – Polling stations closed in most parts of the Philippines at 6 pm on Monday, May 13.
The conduct of the midterm elections where 61,843,750 voters were expected to participate was marred by difficulties, including issues related to vote-counting machines (VCMs) that malfunctioned.
According to the Commission on Elections (Comelec), 400 to 600 VCMs had to be replaced due to technical issues as of 2 pm. Other VCM-related issues ranged from paper jams to machines that failed to read ballots. (READ: Election 2019 technical issues: Paper jams, malfunctioning machines)
Former vice president Jejomar Binay, who is running for Congress, initially was unable to cast his vote after the VCM in his precinct repeatedly rejected his ballot. The machine in his precinct had to be replaced.
The machine in the precinct of reelectionist Senator Grace Poe also encountered technical problems.
In the 2016 elections, technology provider Smarmatic said around 188 VCMs had to be replaced.
Violence, vote-buying
Violence was also reported in many areas across the Philippines. According to the Comelec, at least 20 people have been killed in election-related incidents while 43 incidents of election violence were reported nationwide as of May 12. (READ: Election-related violence disrupts voting in various provinces)
Alleged vote-buying incidents were also recorded. Data from the Philippine National Police as of 10 am Monday showed that 244 people have been arrested for alleged vote-buying.
At least 28 people were arrested for alleged vote-buying and illegal campaigning in Moises Padilla town, Negros Occidental on the eve of the polls.
Quezon City candidate Bingbong Crisologo was arrested Sunday night, May 12, for allegedly obstructing justice at an alleged vote-buying site. Police, however, retrieved only P800 from the site.
Election watchdog Lente warned that the government's crackdown on vote buying is "prone to abuse" given that local police can be influenced by politicians, especially by incumbent officials.
National Bureau of Investigation (NBI) agents also conducted a warrantless raid of a poll watchers' briefing in Navotas City on Sunday for alleged vote buying. The Comelec said it is investigating the incident.
Voting started at 6 am and was scheduled to last until 6 pm – an hour longer than previous elections.
In December 2018, the Comelec said the additional hour was implemented to accommodate voters as they estimate a maximum of 1,000 people per VCM. – Rappler.com

Follow Rappler's full coverage of the 2019 Philippine elections here.
Bookmark this Rappler page for real-time election results.