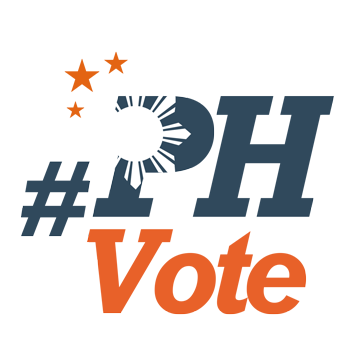 1
Political insider to challenge 2 dynasties in Angeles City

PAMPANGA, Philippines – In Angeles City, the longstanding clans Nepomuceno and Lazatin have dominated the political scene for generations.
However, in this year's elections, Alexander Cauguiran, someone who can be considered an insider in Pampanga's local politics, is challenging the two dynasties, resulting in a 3-way rivalry that includes frontrunners Bryan Matthew Nepomuceno and Carmelo Lazatin Jr.
The 4 other candidates are new faces in the mayoralty race: Romerico David, Ryan David, Edel Morales and Radito Tuazon.
3 rivals
Incumbent Vice Mayor Bryan Matthew Nepomuceno is seeking his first term as mayor of the city.
Nepomuceno's ancestors were among the first to settle in Angeles City, which was known back then as Kuliat.
Since then, they have become a fixture in the city's politics, tracing their political influence to Pio Rafael Nepomuceno as gobernadorcillo in 1852, up to his uncle Francis "Blueboy" Nepomuceno, who served as the city's local chief executive from 2007 to 2010.
Aside from politics, the Nepomucenos also have a strong hold on some of Angeles City's most well-known establishments such as the Nepo Mall and Newpoint Mall.
Carmelo "Pogi" Lazatin Jr of Partido Federal ng Pilipinas is another product of a political dynasty in Angeles City. The Lazatin political dynasty dates back to his grandfather and political illustrado Rafael "Feleng" Lazatin, to his father, the late Carmelo "Tarzan" Lazatin, who was a congressman for 5 terms and mayor for 3 terms.
Following in the footsteps of his ancestors, Pogi holds office as a city councilor, while his brother Carmelo "Jon-Jon" Lazatin II is the incumbent congressman of the first district of Pampanga.
No permanent friends in politics
Challenging this Lazatin-Nepomuceno rivalry is Alexander Cauguiran.
While Cauguiran hasn't been in politics since the end of his term as Angeles City councilor in 2004, he is well-known in the city's political scene.
This can be attributed to his close affiliation with Angeles City's incumbent mayor Edgardo Pamintuan, who was recognized as the top 8 for the 2012 World Mayor Prize.
They trace their friendship to the Marcos era when Cauguiran was an activist and Pamintuan served as his lawyer.
Due to their close ties, Caugiran became Pamintuan's chief of staff when he was elected mayor. In 1991, when Pampanga was devastated by the eruption of Mount Pinatubo, they worked together closely in managing the city. Together, they co-founded the Tigtigan Terakan King Dalan Festival in 1992, a celebration commemorating the resiliency of Angeleños.
Cauguiran was also the campaign manager and the president of Partido Abe Kapampangan, Pamintuan's local political team in the previous elections.
Back then, Francis "Blueboy" Nepomuceno, Bryan's uncle, was Pamintuan's opponent in the mayoral race. In a surprising twist, Pamintuan partnered with Bryan Nepomuceno in the 2016 elections, securing their seats as mayor and vice mayor, respectively.
As slates for the 2019 elections began to form, Pamintuan decided to endorse Vice Mayor Nepomuceno over his long-time ally Cauguiran.
"When Mayor Ed decided to anoint Vice Mayor Nepomuceno as his candidate for mayor, and totally disregarded our friendship and my loyalty to him for 38 years, to say that I was hurt is an understatement. But I have moved on," said Cauguiran in an interview with Rappler in late April.
Nepomuceno is now running for the position of mayor along with Pamintuan's son, Edgardo "Edu" Pamintuan Jr, for vice mayor.
Moment of truth
After Pamintuan's endorsement of mayoral candidate Nepomuceno, Cauguiran became an official candidate of Kapanalig at Kambilan Ning Memalen Pampanga, where Pampanga Governor Lilia Pineda serves as the party's chairperson.
Caguiran also remained as the president of Abe Kapampangan, despite being a candidate of another party.
By May 13, Angeleños will choose from new and old names in the political scene, as they vote for their next mayor.
Will the new mayor come from a political dynasty or will it be the political insider? – Rappler.com
Allena Therese Juguilon is a Rappler mover in Angeles City, Pampanga. She is an incoming Grade 12 student at Holy Family Academy and is the editor in chief of Cor Unum.