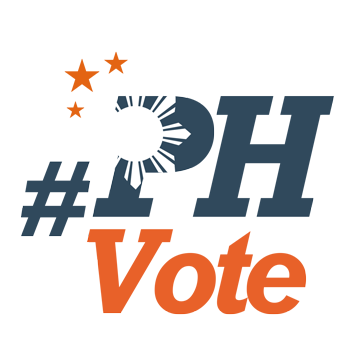 2
2019 Elections: 61 million voters expected to troop to the polls nationwide

MANILA, Philippines – It's election day on Monday, May 13, and over 61 million Filipinos will get their say on who will craft laws in the Senate for the next 6 years, and who run the daily affairs in the localities for the next 3 years.
The Commission on Elections (Comelec) announced longer voting hours for the May 2019 midterm elections, with 36,830 polling centers scheduled to open at 6 am and close at 6 pm across the country. (READ: Your step-by-step guide to voting in May 13 elections)
Up for grabs are over 18,000 posts with around 43,000 candidates vying for the limited number of seats for senator; representative to the House; provincial governor, vice governor, and board members; city and municipal mayor, vice mayor, and councilors.
Each voter is entitled to choose one party-list organization, which, depending on the number of votes it gets, can send up to 3 nominees to the House of Representatives.
For most, the process is supposed to be relatively simple, but here are expected glitches we wish to avoid:
In the days leading up to the polls, the Comelec found a small fraction of SD cards defective, but assured the public it has a process for replacing these defective cards.
Comelec Spokesperson James Jimenez said at least 686 SD cards have been found defective as of 6 pm on Friday, May 10. They account for around 0.4% of more than 171,000 SD cards that the Comelec prepared for the coming elections.
There are 85,769 main SD cards and another 85,769 back-up SD cards for Monday's polls. Each regional technical hub also has 125 contingency SD cards on hand.
During the mock elections and oversees absentee voting, marking pens voters used to shade their ballots were found to smudge or blot. The "bleeding ink" was an issue of concern as vote-counting machines are sensitive to the amount of shading on ballots.
Jimenez said the Comelec has already received 1.029 million replacement pens, which have been shipped out. Each of the 85,000 clustered precincts will get 12 of these pens.
The Comelec's precinct finder went live 3 days before the polls on Friday night, but not without experiencing last-minute technical issues, which caused some registered voters to appear "deactivated."
The last-minute hiccup caused worry among voters as the poll body's precinct finder is considered the authoritative source for Filipinos to know if they're eligible to vote.
Required certification of the election system was nearly 3 months late.
The Technical Evaluation Committee (TEC), in charge of evaluating the Automated Elections System, issued the certification on May 2, less than two weeks before the midterm polls. The TEC is composed of representatives from the Comelec, the Department of Information and Communications Technology, and the Department of Science and Technology.
Despite this, it assured the public the AES "is operating properly, securely, and accurately."
Monday's elections will also see the Comelec pilot test its new fingerprint verification machines, which is supposed to deter illegal voters. The voter registration verification machines (VRVM) are part of the agency's efforts to thwart "flying voters" or those who try to vote in more than one precinct.
If things go smoothly during the VRVMs' pilot run, the poll body said it may use the machines nationwide for the 2022 presidential elections. (LIST: Where will Comelec's new voter registration verification machines be used?)
Watchdogs ready
Aside from this, all of the Comelec's citizen arms have been named, with the Parish Pastoral Council for Responsible Voting (PPCRV) and the Bangsamoro Free Elections Movement (BFEM) focused on voters' assistance.
The Legal Network for Truthful Elections (Lente) also replaced the National Citizens' Movement for Free Elections (Namfrel) as the Comelec's citizen arm task to audit votes in the May 13 elections.
LIST: 2019 Philippine election hotlines
With less than 24 hours to go before elections, all election-related bans are also in place including prohibitions on campaigning and the selling, buying, or taking of liquor. (LIST: 2019 election-related bans)
Lay of the land: The May 2019 elections come halfway into President Rodrigo Duterte's term, whose satisfaction rating bounced back to a personal high in April 2019. The tight race comes against the backdrop of issues, such as the anti-illegal drug campaign and increasing prices of goods, among others.
Independent bets and those of the administration and opposition had all but 90 days to court voters. – Rappler.com
Follow Rappler's full coverage of the 2019 Philippine elections here.
Bookmark this Rappler page for real-time election results.
It will go live as soon as precincts close at 6 pm Monday, May 13.
In these changing times, courage and clarity become even more important.
Take discussions to the next level with Rappler PLUS — your platform for deeper insights, closer collaboration, and meaningful action.
Sign up today and access exclusive content, events, and workshops curated especially for those who crave clarity and collaboration in an intelligent, action-oriented community.
As an added bonus, we're also giving a free 1-year Booky Prime membership for the next 200 subscribers.
You can also support Rappler without a PLUS membership. Help us stay free and independent by making a donation: https://www.rappler.com/crowdfunding. Every contribution counts.