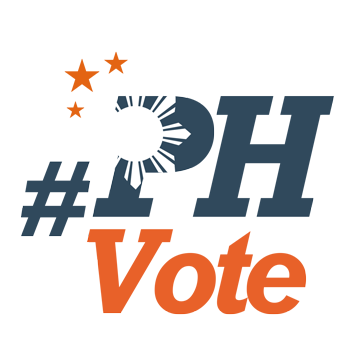 1
Election-related violence disrupts voting in various provinces

MANILA, Philippines – As Filipinos continue to cast their votes on Monday, May 13, some voters and poll watchers have fallen victim to incidents of election-related violence.
In Sulu, 9 people were injured in a shooting incident between supporters of rival candidates. The incident took place in front of a polling center in Barangay Tiptipon.
The Joint Task Force in Sulu said that 6 people were wounded by gunshots, while 3 sustained injuries in a fistfight. Voting resumed after police and the Philippine Marines secured the area.
Meanwhile, two explosions were reported in Datu Odin Sinsuat, Maguindanao, according to a report on DZMM TeleRadyo.
A grenade exploded on the highway in the municipality's Dalican Poblacion a few hours before the polling centers opened, while another explosion rocked the same area near the municipal hall at around 7 am. No casualties were reported.
Election officials suspect the explosions were meant to intimidate voters, who continued to head to their polling centers to cast their ballots.
In Cebu City, masked men reportedly roamed Barangays Bonbon, Sudlon II, Pung-ol Sibugay, Talamban, and San Jose early on election day, intimidating residents from voting.
A source told Rappler that some of the men identified as DDS (Duterte Diehard Supporters) threatened to return for the residents if they voted.
A resident in San Jose also reported masked men breaking into their home, while another in Sudlon II said they heard an explosion.
A poll watcher in Aringay, La Union was shot at by a gunman, and was later punched by the gunman's companion.
The Inquirer, citing Aringay police chief Daniel Banan, said that the suspect, Joy Balaoro, narrowly missed the victim Romeo Balanan, as the bullet grazed his hat. Balaoro's companion, Dilan Sadiri, then hit the victim on the nose.
The two men reportedly entered the Aringay Central School in Barangay Poblacion at 9:30 am, headed straight for Balanan's precinct, and attacked the victim without provocation, momentarily disrupting voting.
Banan immediately arrested Balaoro and Sadiri before the situation could escalate.
As of 3 pm on May 12, the Commission on Elections said that at least 20 people were killed and 24 were hurt in 43 recorded election-related incidents since December 2018. – Rappler.com
In these changing times, courage and clarity become even more important.
Take discussions to the next level with Rappler PLUS — your platform for deeper insights, closer collaboration, and meaningful action.
Sign up today and access exclusive content, events, and workshops curated especially for those who crave clarity and collaboration in an intelligent, action-oriented community.
As an added bonus, we're also giving a free 1-year Booky Prime membership for the next 200 subscribers.
You can also support Rappler without a PLUS membership. Help us stay free and independent by making a donation: https://www.rappler.com/crowdfunding. Every contribution counts.