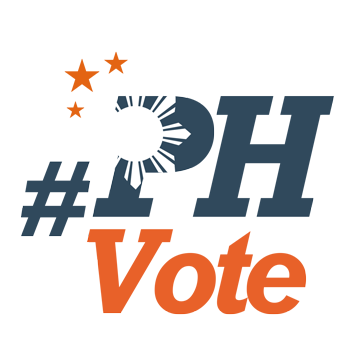 2
Voters-turned-volunteers make sure every vote is counted

MANILA, Philippines – On election day, May 13, Manila resident Arnel made sure to be one of the first voters at the Epifaño delos Santos Elementary School. The polling place is just one of the many scattered across capital Manila, where over 1 million voters registered to take part in the 2019 elections.
But as he stood by the gates of the school, Arnel allowed thousands of voters to push past him. He said he came not to finish voting quickly, but to make sure others voted with him.
Born and raised in Salugpongan, Manila, Arnel said he knows every inch of his home and had reviewed where polling precincts were located, making him the best guide for voters come election day.
"Tinutulungan ko lang kasi lalo na may matatanda, nahihirapan sila maghanap kasi pabago-bago ng rooms. 'Pag ganon, sayang yung boto nila...'Pag napagod na, uuwi na lang sila. Sayang naman," he said.
(I want to help because there are elderly who have a hard time finding where to vote because the rooms always change. When that happens, their vote is wasted. If they get tired, they will leave. It would be such a waste.)
"Nandito naman din ako, volunteer man lang, ano maitutulong ko, itutulong ko kasi sayang talaga. Kung gusto natin ng pagbabago, sana lang di ba, gawin natin sa maliliit na bagay o paraan," he added, sharing that he planned to stand and help all day, even after voting at 12 noon.
(I'm here, even just as a volunteer, I'll offer whatever I can so votes won't go to waste. If we all want change, hopefully we could do it even in the smallest of ways.)

On the other side of the metro, volunteers in Quezon City pitched a tent outside polling precincts in Old Balara offering free water to voters who walked under the scorching heat.
Quezon City resident Ruth said she got the idea after seeing another group doing the same thing down the same street.
Though Ruth had already finished voting early in the day, she said her day won't end until polls close for everyone else as well.
For the voters-turned-volunteers, all the exhaustion is well worth it as they make sure every voter carrying a vote makes it. – Rappler.com