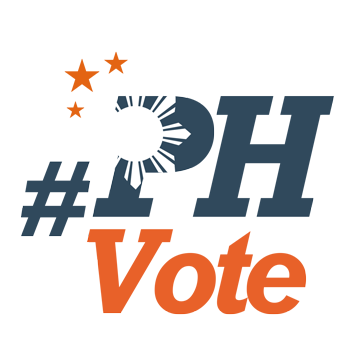 1
Labella unseats incumbent Osmeña in Cebu City

CEBU CITY, Philippines (UPDATED) – Cebu City Vice Mayor Edgar Labella is set to become the next mayor of the city, unseating veteran politician Tomas Osmeña, who has been in power in the city for nearly 30 years.
The Cebu City Commission on Elections board of canvassers proclaimed Labella the winner of the mayoral race on Tuesday, May 14. Labella had 265,436 votes against reelectionist Osmeña's 246,399 votes. Three other candidates had combined votes of 4,432.
"Your voice has spoken. And your voice says that you want an inclusive government. Your voice says that no one in Cebu City needs to leave this place to escape monstrous traffic, or water shortage, or flooding," Labella said.
As of posting, only 984 votes, from Barangay Labangon, have yet to be canvassed due to a broken SD card.
Labella thanked his supporters for their support, and said that he is praying for wisdom, good health and strength.
While Osmeña remains a popular personality in Cebu politics, Labella had the backing of President Rodrigo Duterte and his local allies, including businessman-turned-Presidential Assistant for the Visayas Michael Dino.
The opposition campaigned against Osmeña by claiming that 30 years should have been enough time for him to fix Cebu's perennial problems, like flooding, waste disposal, traffic, and transportation.
Weeks before the end of the campaign period, Dino sponsored a concert called "Pulihi Na (Change Him)," saying residents need to change leaders in order to fix these problems.
While Osmeña blamed the delays on projects deadlocked city council and government bureaucracy, voters took note of Labella's change-or-continuity campaign and chose the former.
Labella expressed hope that after the heated election season, he and Osmeña would forgive each other. He said he's also asking forgiveness from people whom he had hurt, and extends his forgiveness to those who have hurt him.
Osmeña, who had been actively engaged with his constituents on Facebook, posted a concession message on the social networking platform past midnight Tuesday. He didn't skip a beat, though, reminding people that he would remember them, along with victims of injustices, abuse, and neglect that he had fought for.
"I do not want a single person to feel sorry for me. Don't worry about me. I'll be fine. I am not the priority. YOU are the priority. Everything I've done as mayor, I've done for Cebu," he said.
"To the people of Cebu, I will still be here for you. From the nurse who was shot by Peter Lim's nephew to the orphans of Lusaran to the family in Carreta that was robbed and beaten by the police to the youth and volunteers who were threatened with bodybags just earlier today, I will not abandon you. From the people being made to pay 12,000 by the LTO to the Uber, Grab, Angkas, and habal habal drivers, I will still help however I can. You are, and always will be, the priority. Leadership and service require no position," added. – Rappler.com