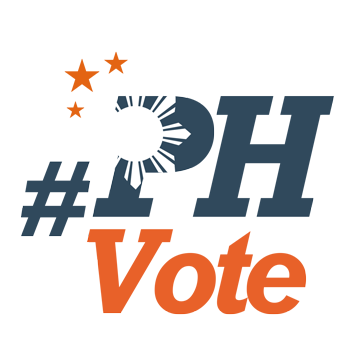 1
Opposition bets failed to counter Duterte strongman myth – analyst

MANILA, Philippines – With administration-backed candidates seemingly poised to win most of the Senate seats up for grabs, an election analyst said opposition candidates should have united to present a "new vision" for the Philippines that would counter the Duterte administration's narrative of strongman rule.
Arjan Aguirre, a political science instructor at the Ateneo de Manila University, said the opposition's strategy of focusing only on specific issues was ineffective to counter a president who continues to enjoy high satisfaction ratings despite the controversies hounding his administration. (READ: Duterte's satisfaction rating bounces back to personal high – SWS)
"The strategy should have been to attack that narrative of Duterte, that myth, that people cannot just rely on a strongman politician to get what they want in our country," Aguirre said in a Rappler Talk interview on Monday, May 13.
"Instead of just attacking or resorting to negative campaigning, they should've offered a new narrative perhaps or new vision of this country," he added.
Aguirre, who has previously helped mount reelectionist Senator Grace Poe's 2013 and 2016 campaigns, said some opposition candidates did pursue this strategy, citing as examples Otso Diretso senatorial bet Chel Diokno and Makabayan candidate Neri Colmenares.
Diokno, a human rights lawyer, has judicial reform as the centerpiece of his campaign, while Colmenares – part of the Labor Win coalition – is campaigning on a labor platform.
But while these candidates focused on particular issues and zeroed in on reforming institutions as part of their campaign agenda, Aguirre said it would have been better if a united opposition coalition brought these issues together to form a cohesive front that would counter the administration narrative.
"In countering this strongman leader kind of image of Duterte, you must be creative enough to cause this disruption when it comes to the perception of the people, that we are not just for the labor, but we are also for you," he said.
"This is a senatorial election and you have 12 candidates there. For me a coalition would entail being creative in pulling in these claims...that's the job of coming up with a coalition claim," he added.
Despite topping mock polls in universities and winning the support of Catholic and Christian groups, Otso Diretso bets struggled to perform well in pre-election surveys. With few political allies and limited resources, its senatorial candidates have drawn on grassroots campaigns and volunteer efforts to promote their campaign.
As of 6:23 pm on Monday, May 13, with 0.38% of precincts reporting, none of the 8 senatorial candidates under Otso Diretso are within the Top 12 winning circle. (RESULTS: Philippine elections 2019) – Rappler.com
Follow Rappler's full coverage of the 2019 Philippine elections here.
Bookmark this Rappler page for real-time election results.
We keep you informed because you matter
We tell you the stories that matter. We ask, we probe, we explain.
But as we strive to do all this and speak truth to power, we face constant threats to our independence.
Help us make a difference through free and fearless journalism. With your help, you enable us to keep providing you with our brand of compelling and investigative work.
Joining Rappler PLUS allows us to build communities of action with you. PLUS members will receive our editorial newsletters and industry reports, get to join exclusive online conversations with our award-winning journalists, and be part of our monthly events.
Make your move now. Join Rappler PLUS.