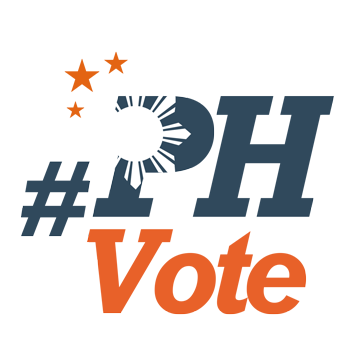 6
WINNERS: Wives, children of killed officials

MANILA, Philippines – After responding to the call of politics despite losing their loved ones to violence, 5 candidates emerged victorious in the 2019 elections.
In their campaign speeches, they repeatedly promised to continue the legacy of their political patriarchs. (LIST: Wives, brothers, children of killed officials run in 2019)
As of Monday, May 14, they consist of 4 running for mayor and one running for vice mayor – who all won, or are expected to win.
1. Gemma Lubigan – Mayor of Trece Martires, Cavite

Gemma Lubigan, the widow of murdered Trece Martires Vice Mayor Alexander Lubigan, is poised to win the mayoralty of their city.
As of 2:18 pm on Tuesday, May 14, the city had already accounted for 98.91% of votes and Lubigan still led with 27,918 votes against her rival Melencio de Sagun, who has so far received 21,197 votes.
Lubigan ran under the Villar-led Nacionalista Party. De Sagun, meanwhile, stood as the local standard-bearer of the Aksyon Demokratiko party.
2. Mary Angeline Halili – Mayor of Tanauan City, Batangas

The daughter of slain Tanauan City Mayor Antonio Halili, Mary Angeline "Sweet" Halili is on her way to succeed her father in city hall.
The local Commission on Elections (Comelec) has counted 64.54%, and Halili has maintained a comfortable lead of 8,882 votes against her opponent Sonia Aquino.
According to Sweet Halili, she ran for the mayoralty to complete "unfinished business" of her father. She ran under the United Nationalist Alliance party.
3. Wendy Joy Buquing – Mayor of Sudipen, La Union

Wendy Joy Buquing, the widow of killed Sudipen, La Union Mayor Alexander Buquing, has been proclaimed the successor of her husband.
She won with 7,034 votes against her contender Catalina Guzman Pizarro, who got 4,561 ballots. Buquing ran under the ruling party PDP-Laban.
When they were ambushed in October 2018, she was saved by her husband, who shielded her from the bullets of the assassins.
4. Terence Blanco – Mayor of Ronda, Cebu

Terence Blanco is on his way to succeeding his slain brother, Mayor Mariano Blanco III.
As of 3:13 pm and with 95.45% of votes in the municipality accounted for, Blanco has received 6,692 votes against his opponent Sisinia Rosalinda Acosta, who garnered 4,980 votes.
He ran under the Nationalist People's Coalition.
5. Ricci Reluya – Vice Mayor of San Fernando, Cebu

Ricardo "Ricci" Reluya will be the next vice mayor of San Fernando Cebu.
Running under the Nacionalista Party, Reluya, received 19,094 votes. His opponent, independent candidate Antonio Canoy, received only 18,132 votes.
He is the son of slain vice mayor hopeful Councilor Ricardo "Nonoy" Reluya Jr. – Rappler.com
Follow Rappler's full coverage of the 2019 Philippine elections here.
Bookmark this Rappler page for real-time election results.