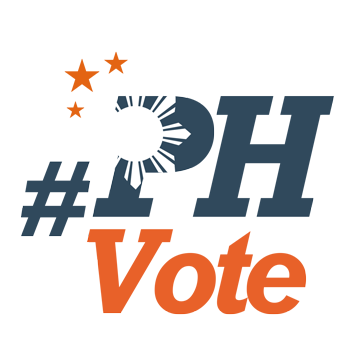 1
Was transmission of 2019 PH election results better or worse?

MANILA, Philippines – How did the process of releasing election results via the Transparency Server this year compare to previous years?
If you go by the actual number of precincts received and released by the system to accredited media, watchdog groups, and political parties within the first 10 hours of the count, not that bad.
By roughly 4 am of Tuesday, May 14, results from roughly 92% of all precincts had already been received and released to accredited groups. This exceeded total results received by the system at that point of the process during the 2016 presidential elections.
Groups accredited to receive votes via the Transparency and Media servers got the first file containing results for 359 precincts at a little past 6 pm.
The timestamps of these precincts, as reflected in the results files, were between 6:05:00 to 6:05:59 pm, with 15 precincts sharing the timestamp 6:05:00 pm.
Precincts included in the first file account for only a minute 0.38% of roughly 87,851 results expected from various parts of the country as well as from Overseas Absentee Voting posts in different parts of the world.
After the first result file was transmitted, however, the system malfunctioned and was only able to release results files again 7 hours later, after 1 am of Tuesday, May 14.
At this point, two results files were initially released by the system in succession. We only uploaded the second – more updated one – which already had results for 79,569 precincts, or 90.57% of total expected precinct level results.
In briefings conducted by the Comelec as IT staff of the poll body and personnel from election services provider Smartmatic troubleshot the system, Roderic Ilagan of the Comelec's IT department showed accredited groups what appeared to be logs that showed that the Transparency server was still receiving results from precincts nationwide even during downtime.
An analysis of reception date and time for each clustered precinct received shows how the progress of transmission by various precincts compares with previous years: 2019 had the most number of precincts received within the first hour (52.54% of expected results). The graph below compares progress over the past 4 automated Philippine elections.
The problem, of course, was that the progress of the count was not visible to the public on a real-time basis for over 7 hours this election year – and at the most crucial hours at that.
By 3:02 pm the day after the elections, the system had received only 22 results files. Comparatively, the system received much more within the same period in 2016: roughly 200 files.
Tracking the results for each candidate by the hour based on votes contained in available results files, a perfect synchrony of votes for winning candidates that never changed starting at point B appears. This is the time when the machine finally coughed up a result file for the accredited groups. (READ: TIME-LAPSE: Leading senators in first 12 hours of results transmission)
Suspicious, you think? Not really. This is to be expected because by that time (past 1 am), the file already included over 90% of results. The law of large numbers had already kicked in.
The same behavior was apparent during the 2013 senatorial elections, with a timelapse showing senatorial candidate votes at various points of the live results transmission.
Essentially, in 2013, slight differences in the rankings were observed during the initial couple of hours. But by 8:37 pm, with over 9 million votes in, the system already reflected the final top 12, with differences in ranking for the last two candidates. By past midnight in 2013, the final senatorial rankings were already set. (READ: High-tech vote watching: Going beyond 60-30-10)
It was this process, these minute variations, that were not observed this year because of the system malfunction. One long-time election observer pointed out: "We know the fight is almost over. We just did not know who won."
Regional results also showed variations in regional ranking. For instance, Imee Marcos won the North, Mindanao delivered resoundingly for Bong Go, while Bicol, and more specifically Naga City, delivered for at least some of the Otso Derecho candidates.
Those who will use this trend to justify a charge of cheating should be cautioned. While cheating cannot be discounted (yet), more evidence should be presented before such claims could be lent credence.
Transmission and transparency issues notwithstanding, there were a number of firsts worth commending for this election: the Comelec, for the first time, allowed election observers to witness the server being locked down and re-zeroed following final testing and sealing.
This did not happen in previous elections, thus triggering issues over precincts that transmitted test results instead of real results. It is also the first time that the Comelec released zero vote files to accredited groups upon server initialization.
Following the system malfunction, the Comelec also allowed media to even stream the debugging process live online.
And while 961 machines were defective and 1,000 SD cards had to be replaced, these were a lot less than in 2013, when the system received only 76% of precinct-level results. This already included some 5,300 precinct results which only transmitted data days after the polls because SD cards or machines for those precincts had to be replaced.
This is not to absolve the Comelec of anything. They do need to be better at this. Credible elections and the country as a whole need them to be.
Putting aside this massive hiccup, the Comelec did try to factor in lessons from previous elections. And for that they should get at least a passing grade.
Yet more system transparency is clearly needed. The open election data website that Namfrel proposed earlier, should probably be reconsidered.
It is only through more transparency that the Comelec can dispel doubts about the process. They said they are targeting a 100%-release of results this year.
Rappler will continue to analyze the results data in the coming days and will wait for the rest of the granular, precinct-level results. – Rappler.com
In these changing times, courage and clarity become even more important.
Take discussions to the next level with Rappler PLUS — your platform for deeper insights, closer collaboration, and meaningful action.
Sign up today and access exclusive content, events, and workshops curated especially for those who crave clarity and collaboration in an intelligent, action-oriented community.
As an added bonus, we're also giving a free 1-year Booky Prime membership for the next 200 subscribers.
You can also support Rappler without a PLUS membership. Help us stay free and independent by making a donation: https://www.rappler.com/crowdfunding. Every contribution counts.