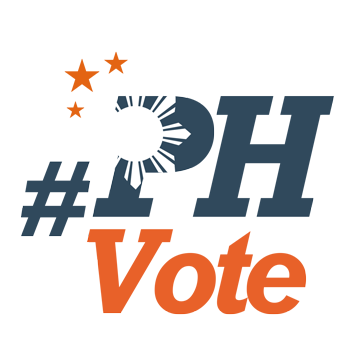 1
Many party-list groups win in 'home' regions, provinces

MANILA, Philippines – The 2019 elections continue to show a pattern where party-list groups get a big chunk of votes from their "home" regions and provinces.
They hope to breach the 2% threshold that guarantees them at least one seat in the House of Representatives. This pattern was also evident in the 2013 and 2016 elections.
Here's a look at the 2019 party-list race winners per region as of Tuesday, May 14, 5:14 pm. They are mostly based in the region they won in, or have nominees hailing from that region.
Among these groups, Ako Bicol has the biggest vote share in any region, with 45.16% of voters in Bicol Region choosing them. Ako Bicol currently places third nationwide.
It's followed by An Waray, based in Eastern Visayas, with 25.54% of party-list votes there going to them.
In Ilocos Region, Abono got the most votes, with 21.96% or 351,782 votes. Its first two nominees are reelectionist lawmakers Conrado Estrella III and Vini Nola Ortega, from Pangasinan and La Union, respectively. Most of Abono's votes came from these two provinces.
Other party-list groups winning in their "home" regions and their 1st nominees, are as follows:
LPGMA – ex-Isabela representative Rodolfo Albano Jr from the Albano dynasty
Abang Lingkod – former congressman Joseph Stephen Paduano from Negros Occidental
Ako Bisaya – gamefowl breeder Sonny Lagon
Abamin – Mary Grace Rodriguez, wife of Cagayan de Oro City 2nd district congressman Maximo Rodriguez Jr
Dumper PTDA – Claudine Diana Bautista, daughter of the province's governor, Claude Bautista
RECOBODA – Godofredo Guya, general manager of Davao del Sur Electric Cooperative
CWS – Romeo Momo Sr, former public works undersecretary for Mindanao
Bucking the trend is topnotcher ACT-CIS, which also placed first in Metro Manila and 5 regions. Its campaign got a boost from radio personality Raffy Tulfo, husband of the group's 2nd nominee Jocelyn Tulfo.
Among these 11, only Abamin was not in the top 50 party list groups so far.
Winners per province
More party-list groups drew votes from their home provinces.
The group with the biggest win in any province is Dumper PTDA, which got 80.42% of votes in Davao Occidental alone.
Kusug Tausug, which got 59.79% of Sulu votes, has for its 1st nominee reelectionist congresswoman Shernee Tan of the Tan dynasty in Sulu.
The first nominee of Probinsyano Ako, which won in Ilocos Norte, is Rudys Caesar Fariñas, son of Ilocos Norte congressman Rodolfo Fariñas.
Meanwhile, the GP or Galing sa Puso Party's first nominee is outgoing Nueva Ecija Vice Governor Jose Gay Padiernos.
Other notable party-list groups (with their first nominees) that won in their "home" provinces are:
CIBAC – charismatic leader Brother Eddie Villanueva of Bulacan
AGAP – reelectionist party-list representative Rico Geron of Batangas
Mata – reelectionist party-list representative Tricia Nicole Velasco-Catera of Marinduque
TGP – former Catanduanes vice governor Jose Teves Jr
AAMBIS-OWA – reelectionist party-list congresswoman Sharon Garin, part of the Garin clan in Iloilo
Abante Pilipinas – former Negros Oriental congressman George Arnaiz
PBA – reelectionist party-list representative Jericho Jonas Nograles, part of the Nograles clan in Davao City
1AAAP – Ana Emelita Alvarez, daughter of Davao del Norte congressman Pantaleon Alvarez
Aleng Entrep – Maria Divina Gracia Mangudadatu of Maguindanao's Mangudadatu dynasty
AKMA-PTM – Languyan, Tawi-Tawi vice mayor Hadjimar Matba
Electric coops
Electric cooperative groups also tapped their networks to obtain votes.
The Philippine Rural Electronic Cooperatives Association (Philreca) won in 7 provinces in northern Luzon: Apayao, Benguet, Kalinga, Mountain Province, Ilocos Sur, Batanes, and Cagayan. However, it only placed second in the Cordilleras and third in Cagayan Valley.
Philreca president Presley de Jesus is the group's first nominee. He is also the regional president of Northeast Luzon Electric Cooperatives Association in Cagayan Valley.
Meanwhile, the Association of Philippine Electric Cooperatives (APEC), won in 5 provinces in Visayas and Mindanao: Aklan, Samar, Southern Leyte, Agusan del Sur, and Surigao del Norte. APEC's first nominee, Sergio Dagooc, is affiliated with electric cooperatives in Caraga Region.
Another electric coop group, Ako Padayon, won in Zamboanga del Norte. – Rappler.com