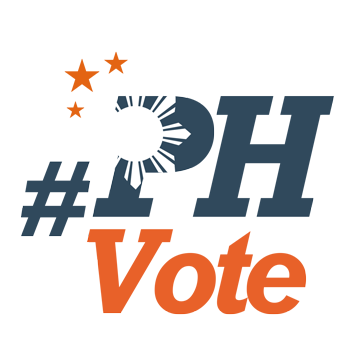 1
2022 campaign starts now – election lawyer

MANILA, Philippines – The midterm elections may have just ended, but those planning to run in the 2022 presidential elections should start their campaigns today.
Election lawyer Emil Marañon said in a live interview on Rappler that the campaign for the 2022 vote begins on the first day after the midterm elections.
He said that political dynamics are expected to change as potential candidates express interest in launching a presidential campaign.
"For example, we can see that the recent ambition on the part of the Marcoses is actually to launch a campaign for the presidency this 2022 and also for example, we can see some movements as well from Davao, whoever it is, either Sara [Duterte] or Bong Go," he said.
"So if you look at this, we can still see an alliance right now…I don't see that the alliance will last in the next 6 months to one year because if you're planning for 2022, you have to start your campaign now," he added.
Marañon said that those who want to go against the administration should be expected to start discrediting the current government "because you cannot fight against a popular government."
"The only way to fight against this government is to discredit Duterte. The presidential election is usually shaped by the last 6 months but we know that a lot of people who are planning to run in 2022 might probably start building the foundations of their campaign for the next elections," he said.
Defective voting materials
As the Commission on Elections (Comelec) reviews the contracts of voting materials, Marañon said that problems arose from how the system was procured in the first place.
Unlike the 2010 elections where the entire automated voting system was provided by one supplier, this year's materials were provided by separate suppliers.
"The problem actually started with how the automated election system is procured. In the 2010 elections we had this case where you had to bid for the whole automated system. You're talking to only one supplier. In terms of accountability, it's easier as well," he said.
"In the 2019 elections, everything has been unbundled. Which means you end up with 5, 6 suppliers," he explained.
This means it's harder to hold suppliers accountable for defective materials.
"The problem is, the moment something happens with the SD cards, the SD cards supplier can say 'it's not us,'" he said.
Around 1,000 SD cards malfunctioned on Election Day, the Comelec said, with a poll commissioner blaming the new supplier for providing "cheap" SD cards.
Marañon said that there were already complaints regarding faulty SD cards even when the voting materials were being tested a week before Election Day.
"They knew and should have anticipated that there was a problem with SD cards."
Aside from defective SD cards, the 2019 elections were beset with other technical issues including malfunctioning vote-counting machines (VCMs), and "bleeding" marker pens.
There were also technical difficulties with the election's transparency server, which stopped transmitting data to media groups in the evening of May 13.
"This system that they have adopted bogged down at the moment it was needed. At the end of the day we need an explanation from the Comelec for what happened," Marañon said.
Logistical nightmare
Marañon pointed out that from a logistical standpoint for the Comelec, the automated elections were a huge challenge, considering the country's geography.
"It's very complicated. Just to make sure, for example, that all machines delivered to these islands is a logistical nightmare for the Comelec," he said.
He also said that they received reports of a lot of defective systems not being replaced because authorization by the National Technical Support Center (NTSC) in Manila was needed.
"Everyone in the Philippines, if you have a problem, you have to call Manila and ask for an authorization," he said.
"So at the time when there were a lot of problems in the field, a lot of VCMs were malfunctioning, they were trying to call the NTSC. Actually, the call center backed down. They were saying, 'We were calling for hours and nothing was happening.'"
Following the technical issues, Comelec Chairman Sheriff Abas said that he ordered a review of the contracts of the suppliers for ballot papers marking pens, and SD cards. – Rappler.com
In these changing times, courage and clarity become even more important.
Take discussions to the next level with Rappler PLUS — your platform for deeper insights, closer collaboration, and meaningful action.
Sign up today and access exclusive content, events, and workshops curated especially for those who crave clarity and collaboration in an intelligent, action-oriented community.
As an added bonus, we're also giving a free 1-year Booky Prime membership for the next 200 subscribers.
You can also support Rappler without a PLUS membership. Help us stay free and independent by making a donation: https://www.rappler.com/crowdfunding. Every contribution counts.