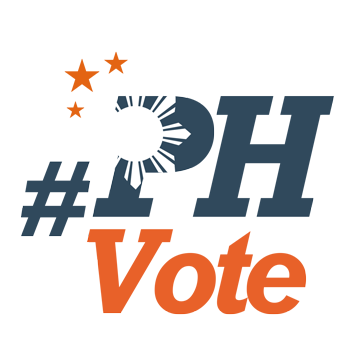 1
One vote is all it takes for Leyte town mayor-elect to defeat incumbent

PALOMPON, Leyte – One vote made all the difference.
The local elections in San Isidro, Leyte proved to be a very close fight with challenger Remedio "Wingbebot" Veloso defeating incumbent Susan Ang in the mayoral race by just one vote.
Veloso of United Nationalist Alliance (UNA) was proclaimed winner on Tuesday morning, May 14, by the Municipal Board of Canvassers. He got 8,829 votes while Ang of Partido Demokratiko Pilipino-Lakas ng Bayan had 8,828 votes.
San Isidro Commission on Elections (Comelec) head Corazon Pepito noted that Ang's camp did not demand for a recount of votes.
Days before the elections, Ang's municipal administrator Levi "Bambam" Mabini died due to multiple gunshot wounds on Wednesday, May 8. Mabini was about to meet the incumbent mayor when gunmen attacked him.
Police Master Sergeant Renante Bardelosa said that the investigation is still ongoing. Police have yet to identify possible suspects.
Velosos in Leyte's 3rd District
Three other Velosos won their local races in nearby Villaba, Leyte. (READ: Leyte's 4th district: Will the Torres-Gomez clan take the last Codilla bailiwick?)
Reelectionist congressman Vicente "Ching" Veloso won his second term in Congress.
"You all know the ordeal I went through in this electoral process. My name was besmirched in an attempt to rob me of victory, but God has been with me. He not only carried me, he also saw to it that I take the right steps toward victory," Ching said in a Facebook post on Tuesday, May 14.
Meanwhile, his daughter Anna Veloso Tuazon won as Provincial Board Member. (READ: WINNERS: 2019 local elections in the Philippines)
Jorge "Bading" Veloso was also proclaimed the new mayor of Villaba, Leyte.
The Veloso-Loreto-Cari-Petilla clans have ruled Leyte for nearly a century, since the American colonial period. It's the Velosos that have proven to be among the longest-standing and most dominant, holding posts in Leyte's 3rd district to this day. – Rappler.com
Larnie Bacalando is a Rappler mover from Palompon, Leyte. She is a graduating Bachelor of Arts in Communication student of Palompon Institute of Technology and is the news director of Fulcrum.