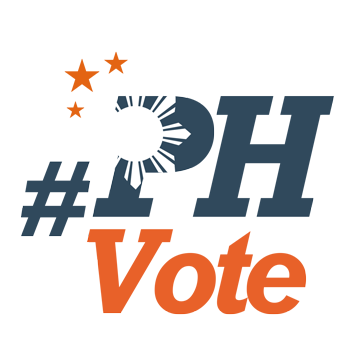 1
From experimental to essential? Social media in the 2019 elections

MANILA, Philippines – Social media and digital campaigns seem to have gotten more sophisticated in the 2019 elections.
"Candidates are very ready this time around. In a way, 2016 was very experimental, also kind of learning the lessons from the Duterte campaign. Back then, it was an experimental choice to use social media. It was used to compensate a lot of resources," University of Massachusetts associate professor Jonathan Ong said in a live interview during Rappler's special coverage of the 2019 elections.
He said campaigners used to see social media as a nice addition to television advertising. But nowadays candidates are present in at least 4 platforms: Facebook, Youtube, Twitter, and Instagram.
"We were very much focused on Facebook in the last elections. But now candidates are more diversified, having specific content per platform," he said on Tuesday, May 14.
"There is a need to be quite multidimensional – speaking to different interests. Their execution should be creative as opposed to the past that they were only trying to create a pro-poor image," he added in a mix of English and Filipino.
While proven to be effective, social media use in the elections has been globally controversial since 2016. In 2018, Facebook's chief technology officer Mike Schroepfer said over a million Facebook information of Filipino users may have been shared with Cambridge Analytica. The British political consulting firm was believed to have influenced the Philippine presidential elections.
Ong is among the authors of the 2018 report titled "Architects of Networked Disinformation: Behind the Scenes of Troll Accounts and Fake News Production in the Philippines." The report focuses on the mapping of the political campaigners and how they work on a project, particularly creating fake accounts.
Beyond the evolution of digital strategies in campaigns, what concerns Ong is how social media weaponizes political marketers by creating a space where users get only the information that affirm their biases. That is why among the calls made by their report is to ensure that there is a code of ethics followed by political marketers.
Regulation and moderation
To counter disinformation in the 2019 polls, the Commission on Elections (Comelec) tried to regulate digital campaigning by requiring candidates to register their official social media page. The poll body also set rules for the use of social media influencers and online ads.
Although the policy is a step toward ensuring fair elections, Ong warned that the Comelec should be wary of the networks that exist outside of the official pages.
"It excuses them to look at the wider network that needs to be captured. Disinformation would happen outside of the official account," he said.
"There is a lot of focus on Facebook on disinformation and fake news. [But] Youtube is a cesspool of conspiracy theories. A lot of historical revisionist videos [on] Martial Law are on Youtube," he added.

Another approach to fight disinformation is through content moderation through collaboration of platforms, journalists, and academics. There are a number of Filipinos who work as content moderators or those who flag inappropriate online content on the Internet.
"Journalists and even academics are invited by platforms to send them tips, to collaborate with them," he said.
"Facebook Cybersecurity came to me to say: 'Tell us which accounts to to look at.' Back channel communications is a weapon of the weak. It is one way to develop new mode of resistance," he also said. – Rappler.com