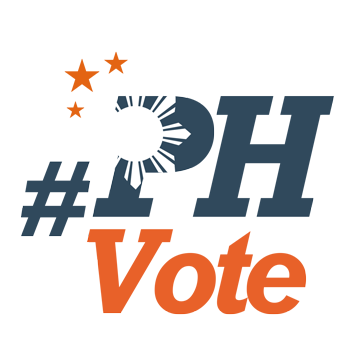 2
Samar poll officials probe congratulatory poster for Tans in canvassing area

SAMAR, Philippines – The provincial board of canvassers in Samar is investigating how a tarpaulin prematurely congratulating 3 candidates in the local races – all members of the Tan political dynasty – got posted on a wall of the canvassing area in the provincial capital on Wednesday morning, May 15.
The poster congratulated "Congresswoman" Ann Tan, "Governor" Mila Tan, and "Vice Governor" Michael Tan even before the canvassing of votes could be completed. It was from the "PEO Samar Family," or the Provincial Engineering Office.
The only member of the Tan family who was not included in the congratulaory poster was Vice Governor Stephen James Tan, who was running for congressman in the 1st District against reelectionist Representative Edgar Mary Sarmiento of the Liberal Party.
Samar 2nd District Representative Milagros Tan is running for governor. She was convicted of 8 counts of graft in March for purchasing emergency supplies worth P16 million without public bidding when she was Samar governor, for a total jail term of more than 100 years.
Michael Tan is running for vice governor, while Samar Governor Sharee Ann Tan-de los Santos, who is on her last term, is running for 2nd District Representative.

In an interview with reporters, Wayne Villarin, the vice chair of the board, said the act of posting the tarpaulin was "considered irregular considering that the canvassing still on going,"
"We haven't proclaimed yet any winning candidates.... And to post a congratulatory poster or tarpaulin inside the canvassing hall, it will affect the proceedings, we might be suspected of being biased toward any candidates," Villarin said.
Before the resumption of the canvassing on Wednesday night, the board of canvassers was expected to summon Jennet Latorre of the PEO who was alleged to have posted the tarpaulin.
Based on the unofficial results as of 5:26 pm on Wednesday, May 15, with 95.02% of precincts reporting, Milagros Tan, the ruling PDP-Laban candidate, got 206,059 votes, while her rival Emilio Zosa got 198,326 votes.
Michael Tan was leading in the vice gubernatorial race with 208,780 votes against Jesus Redaja's 162,470 votes. Sharee Ann Tan had 123,757 votes while Christopher Francisco Bolastig had 96,496 votes in the congressional race in the 2nd District.
Stephen James Tan, who is not in the congratulatory tarpaulin, was trailing Sarmiento in the 1st District congrassional race with 88,808 against Sarmiento's 99,624 votes.
The board temporarily stopped the canvassing because of the non- transmission of results from different towns due to defective SD cards.
Maria Corazon Montallana, chairperson of the board of canvassers, told Rappler in an interview that they were still waiting for the transmission results coming from Calbayog City and 9 municipalities.
Montallana said there were 22 defective SD cards in all.
The areas that had yet to transmit the election returns were Calbayog City, Almagro, Matuginao, San Jorge, Sto Nino, Calbiga, Marabut, Jiabong, Motiong, and Zumarraga. – Rappler.com