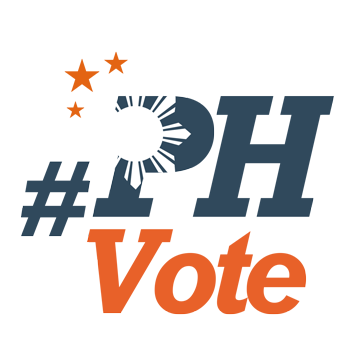 1
Yap wins hairline victory against Evasco in Bohol gubernatorial race

TAGBILARAN CITY, Philippines (UPDATED) – Arthur Yap won a hairline victory against President Rodrigo Duterte's former Cabinet Secretary Leoncio "Jun" Evasco Jr in the gubernatorial race in Bohol.
The Board of Canvassers proclaimed Yap's electoral victory early Thursday morning, May 16, or 3 days after the voting.
Damaged SD cards caused delays in canvassing votes from 3 towns – Sagbayan, Panglao and Tubigon. The Commission on Elections had to ship the cards to Cebu to be repaired first before canvassing could continue.
Yap received 326,895 votes in the final count. He had a narrow lead of 2,161 over Evasco's 324,734 votes.
"I thank the Bohol-anons for giving me the opportunity to serve them. It's an honor for me and my family," Yap told reporters in Cebuano after the canvassing. He is Bohol's outgoing 3rd District Representative.
Evasco earlier said he'd file a petition declaring a failure of elections in Bohol. He claimed "massive" vote buying and fraud in the elections in the province.
"It is for all of them that I finally arrived at this difficult decision to instruct the Nationalist People's Coalition-Bohol and Hugpong ng Pagbabago-Bohol to make preparations for the filing of a petition to declare a failure of elections," the former Maribojoc mayor said in a statement on May 15.
He told Rappler his legal team was "still gathering evidence."
Evasco spokesperson Boy Pernia later clarified in an interview with Rappler that Evasco plans to file an election protest and not a petition to declare a failure of elections in Bohol.
"We're focusing on the reports of massive vote buying and not necessarily the integrity of the VCMs," Pernia said.
Evasco's supporters gathered around the Bohol Provincial Capitol on Wednesday to protest the results. They left without incident after Yap's victory was proclaimed.
Supporters of Jun Evasco begin to gather outside Board of Canvassers in Tagbilaran. Canvassing is ongoing. Arthur Yap is leading the tight race by only 6,000 votes. Evasco said in a statement earlier he plans to protest the election (Contributed photos) #PHvote @rapplerdotcom pic.twitter.com/2nRaOxHT50

— Ryan Macasero (@ryanmacasero) May 15, 2019
Yap dismissed Evasco's earlier claims. "There is no failure of elections," he said.

"People came out in record numbers to manifest their will so we must not frustrated their choice. Filing a petition to have the elections declared a failure is but a strategy to delay my proclamation and subvert the people's choice," said Yap.
Duterte endorsed Evasco but it's Yap who ran under the administration party PDP-Laban. The President was in Bohol a few days before the elections, on May 8, to campaign for Evasco. It is where he made inappropriate comments about Mayor Tita Gallentes.
Evasco, who managed Duterte's 2016 presidential campaign, ran under the Nationalist People's Coalition. He was also endorsed by presidential daughter Sara Duterte's Hugpong ng Pagbabago party.
Yap is a former agriculture secretary who served under the administration of former president Gloria Macapagal Arroyo.
Rene Relampagos is declared Bohol vice gov ahead of Yap, even as canvassing is not yet finished, due to a wider margin over his opponent Tommy Abapo. Relampagos has 317,318 votes over Abapo's 263,910 votes #PHvote @rapplerdotcom | Photo by @MovePH Mover @upanddowndaisla) pic.twitter.com/bbGmWNjKlH

— Ryan Macasero (@ryanmacasero) May 15, 2019
Yap's running mate, Rene Relampagos, secured a wider margin after garnering 329,115 votes over his vice gubernatorial opponent Tomas Abapo Abapo Jr, who got 275,760 votes. – Rappler.com
We keep you informed because you matter
We tell you the stories that matter. We ask, we probe, we explain.
But as we strive to do all this and speak truth to power, we face constant threats to our independence.
Help us make a difference through free and fearless journalism. With your help, you enable us to keep providing you with our brand of compelling and investigative work.
Joining Rappler PLUS allows us to build communities of action with you. PLUS members will receive our editorial newsletters and industry reports, get to join exclusive online conversations with our award-winning journalists, and be part of our monthly events.
Make your move now. Join Rappler PLUS.