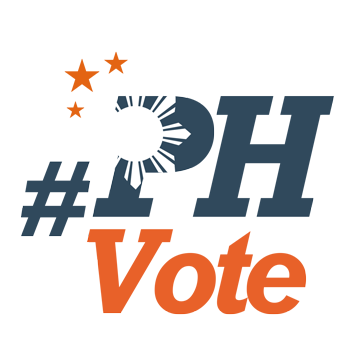 1
Groups ask Comelec to suspend proclamation of winning party lists

MANILA, Philippines – Party-list groups trooped to the Commission on Elections (Comelec) on Friday, May 17, to file a petition seeking to suspend the proclamation of winning party lists in the 2019 elections.
Party-list groups Append, Partido Lakas ng Masa, Murang Kuryente, and Ang Nars made this call as allegations of fraud continued to hound the May 13 elections.
In a copy of the petition shared with media Friday, the groups said "Wherefore, it is respectfully prayed of the Honorable Commission to cancel and/or suspend proceedings for the canvassing of vote for the party-list representatives, and/or defer the proclamation thereof of those who may have obtained the threshold number of votes for the party-list, until and after the pending incidents…. have already been resolved."
Republic Act No. 9369 or the Election Automation Law does not allow for "pre-proclamation" controversy or questioning the proceedings of the board of canvassers on matters related to the "preparation, transmission, receipt, custody, and appreciation" of election returns.
The poll body has also limited grounds that can be made in a pre-proclamation to discrepancies or errors in certificates of canvass (COCs), illegal composition of the National Board of Canvassers (NBOC), or illegal proceedings of the NBOC.
But according to the groups, technical glitches seen in over 900 vote-counting machines (VCMs), over 1,000 SD cards, and the seven-hour glitch involving the transparency server which relayed unofficial results to media groups and watchdogs resulted in a "credibility issue" on the COCs.
They urged the commission to delay with the announcement of winners until issues are resolved.
"The technical glitches that were duly reported and documented, and in some instances, admitted by the Comelec, bring to the fore questions on the machine-generated and transmitted election returns and certificates of canvass. Discrepancies and manifest errors in the certificates of canvass may have arisen as a result of these technical glitches," the groups said.
The Comelec, sitting as the National Board of Canvassers, has canvassed 146 out of 167 COCs as of Friday night. The poll body said it could proclaim the 12 winning senators in the 2019 elections this weekend.
Access to election data
In line with this, the groups also petitioned to receive access to data generated by the automated election system, including system and audit logs transmitted from VCMs and received by Comelec and third-party servers.
It also asked for VCM and Consolidation Canvassing System configuration files, electronic copies of COCs, and a list of malfunctioning VCMs and related reports, among others.
The groups said access to the data would allow it to "check and refute allegations of fraud."
"Such access should be a hallmark of the citizens' constitutional rights to a transparent, open, public, and credible elections, founded on the constitutional right to information and the sanctity of the vote," they said.
Caritas, the social justice arm of the Philippine Catholic Church, earlier called on the poll body to suspend the proclamation of winning senators. – Rappler.com