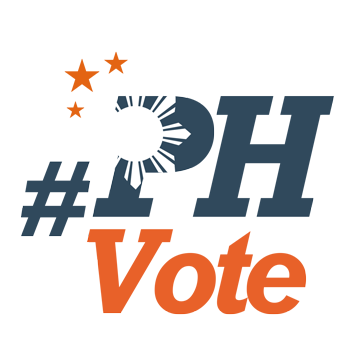 5
Sectoral groups slam suspected electoral fraud in 2019 polls

MANILA, PHILIPPINES - Sectoral groups called out alleged electoral fraud in the 2019 polls on Friday, May 17, during a protest outside the Philippine International Convention Center (PICC), where the Commission on Elections is conducting the official canvassing of votes.
Groups including Kilusang Magbubukid ng Pilipinas, Gabriela, Agham, and League of Filipino Students were among those who joined the protest.
Bagong Alyansang Makabayan spokesperson Renato Reyes slammed the incompetence of the Comelec due to the technical glitches that occured in the 2019 polls, where there were many cases of malfunctioning vote-counting machines and SD cards. (READ: [ANALYSIS] How to fix what went wrong in the 2019 elections)
Reyes pointed out that perceived election irregularities could affect the integrity of the ballots cast by the people.
"Hindi natin tanggap ang resultang bulok ng halalan. Hindi natin tanggap ang pandaraya [sa halalan]. Lalaban tayo para sa inang bayan," Reyes added.
(We do not accept the rotting election results. We do not accept this election fraud. We will fight for our motherland)
'Rigged results'
This year's polls were marred by technical glitches, irregularities in the transmission of votes, and alleged election fraud across the Philippines.


Election polls watchdog Kontra Daya spokesperson Danilo Arao questioned the 7-hour delay of transmission of votes and demanded accountability from the Comelec since the gap showed a possibility of disenfranchisement of the votes of the Filipino people. (READ: [EXPLAINER] Transmission glitches don't necessarily mean electoral fraud)
"Sa pamantayan ng information technology (IT), ang pitong oras na dead air o kawalan ng movement sa file transfer ito ay nangangahulan ng pagpapatalsik na ng sinumang IT specialist na umuupo rito," Arao said.
(In the standards of information technology, the seven-hour dead air or lack of progress in the file transfer could be cause of the firing of the IT specialist handling this.)
"Ang kapani-paniwala na lang po sa mamamayang Pilipino ay ang niluto ang election (What the Filipino people believes that there is an election fraud happening)," added information technology specialist Jon General.
General pointed out that the candidates who entered the 12 spots in the Senate pushed forward policies such as the Tax Reform for Acceleration and Inclusion (TRAIN), and war on drugs among others.
Dismayed by the results, he wondered how a majority of voters have supported controversial pro-administration candidates.
"Hindi po kami naniniwala na ang mamamayang nahihirapan na dahil sa TRAIN Law ay ipapanalo ang taong nagsulat ng TRAIN Law. 'Yong mamamayan na galit na galit na sa pagpatay, ipapanalo 'yang General Bato dela Rosa na 'yan. Si Bong Go na ngayon lang namin narinig, personal alalay lang ni Duterte ay number 3 na sa eleksyon," General added.
(We cannot believe that the people who struggled because of TRAIN Law will champion the author of TRAIN Law. The people who were angry at the killings will be championed by General Bato dela Rosa. Bong Go, whom you've only heard now and who is Duterte's personal aide, is number 3 in the elections.)


Labor Win bet Neri Colmenares asserted that the fight for transparency and integrity of the elections is not just about the opposition candidates of Otso Diretso and Labor Win but also about the clamor of the Filipino people for an independent Senate.
"It is no longer just about us. It is about respecting the right of the Filipino people to choose their leaders in society," Colmenares said.
Colmeranes was joined by his fellow Labor Win bet Leody de Guzman, Otso Diretso's Erin Tañada and incumbent representatives of Makabayan bloc partylist. – Rappler.com
Josiah Antonio is a Rappler intern. He is a 4th year student at the University of the Philippines Diliman taking up BA Philippine Studies major in Journalism and Malikhaing Pagsulat sa Filipino.