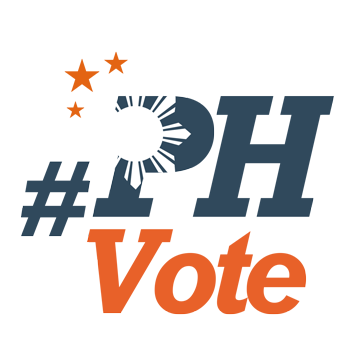 1
Sibling rivalries weaken Amante, Plaza clans in Agusan provinces

MANILA, Philippines – Embroiled in sibling rivalries, the Amante and Plaza political families in Agusan provinces in Mindanao were whittled down to a few key positions in the May 2019 elections.
In Agusan del Norte, reelectionist 2nd District Representative John Erlpe Amante of the Nacionalista Party (NP) lost to his sister, Governor Maria Angelica Amante Matba of the ruling party PDP-Laban. She got 120,068 votes, while Amante got 69,623.
Maria Angelica is married to outgoing Tawi-Tawi Governor and incoming congressman Rashidin Matba.
In the mayoral race in Cabadbaran City, John Erlpe's son Juan Miguel Amante (NP) lost to former mayor Dale Corvera (PDP-Laban) by 50,442 votes.
In the first district, Samuel Allan Amante (PDP-Laban) was defeated by reelectionist congressman Lawrence Lemuel Fortun of NP, who received 140,701 or 81.5% of the votes.
Samuel Allan is a brother of former Butuan City mayor Ferdinand Amante Jr, who is a cousin of John Erlpe and Maria Angelica.
Ferdinand Jr – who ran for councilor in Butuan City under PDP-Laban in 2019 – did not make it into the city council either, after placing 11th in the 10-seat councilor race.
However, in Cabadbaran City, Erlpe John's estranged wife Judy Amante (PDP-Laban) unseated Mayor Katrina Marie Mortola (NP) by a 7,694-vote margin.
Agusan del Sur
In the gubernatorial race in Agusan del Sur, outgoing 1st District Representative Maria Valentina Plaza of Partido Demokratiko Sosyalista ng Pilipinas (PDSP) lost to 1st District Board Member and ex-vice governor Santiago Cane Jr of the National Unity Party (NUP).
Plaza was trailing Cane by 41,260 votes in a 3-way gubernatorial race.
Democrito Plaza III (PDSP) sought to replace his sister Maria Valentina in Congress, but he was defeated by 1st District Board Member Alfelito Bascug (NUP), who got 64% of the vote.
On the other hand, their estranged brother Governor Adolph Edward Plaza (NUP) succeeded in his bid to become congressman of the 2nd district, beating PDSP bet Maximino Robles Jr and independent candidate Herman Corro.
In Prosperidad, Agusan del Sur's capital, Vice Mayor Frederick Mark Mellana (NUP) was elected mayor, after defeating independent bet Councilor Roland Magdamit, who ran in place of his brother Mayor Albin Magdamit.
Mellana is the son of outgoing Agusan del Sur 2nd district congresswoman Evelyn Plaza Mellana, another sister of Adolph Edward. – Rappler.com