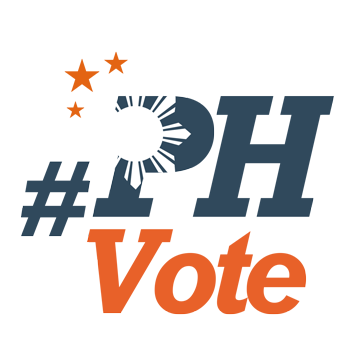 1
2 defeated mayors in Negros Occidental file petitions for recount

NEGROS OCCIDENTAL, Philippines – Two defeated mayors in this province are contesting the results of the May 13 elections.
Moises Padilla Mayor Magdaleno Peña and Isabela Mayor Joselito Malabor filed their petitions for recount before the Regional Trial Court in La Carlota City more than a week after their challengers were proclaimed winners by the Commission on Elections (Comelec).
Their rivals were both proclaimed on May 14, a day after the elections.
Moises Padilla Mayor Peña, in his election protest filed on May 24, said he "assails, impugns, disputes and controverts" the election results in the town consisting of 40 clustered precincts in 17 voting centers.
He claimed the results canvassed by the Municipal Board of Canvassers were "manufactured, padded, fraudulent, altered, distorted and illegal vote totals which are not reflective of the true results of voting and counting in the protested precincts."
Peña was defeated by his niece, Vice Mayor Ella Garcia Yulo.
Yulo garnered 13,056 votes against Peña's 5,493 votes. Of the more than 26,000 registered voters in Moises Padilla, 20,274 cast their votes in the election.

When sought for reaction, Yulo said it's time for the mayor "to listen and accept the fact that I won by a big margin. He has to move on."

She said she received the petition for recount on Saturday, May 25, and was given 5 days to reply.

This was a bittersweet victory for Yulo as she lost her brother and nephew after her campaign convoy was ambushed in the outskirts of the town 3 weeks before the election. She believed she was the target of the attack.

Yulo accused Peña of masterminding the ambush. The mayor vehemently denied this. (READ: Guns, goons, killings in small Negros Occidental town)
Moises Padilla is still under the control of the Comelec in the wake of the election-related violence.

Meanwhile, in the neighboring Isabela town, Mayor Malabor, who was defeated by 48 votes by a neophyte candidate, also filed a petition for a recount before the La Carlota City RTC on May 23.

Malabor got 13,844 votes while Irene Montilla had 13,892. The town has more than 40,000 registered voters.

The mayor is asking the court to grant the recount of the votes for mayor in the 37 clustered precincts of the town as he claimed there were irregularities during the counting of the votes.

In his election protest, the mayor claimed there were voters who cast their votes but it was not reflected in their receipts. Had their votes been, he would have won, he said.

Montilla, the widow of the late mayor Enrique Montilla III, said that "if mayor Malabor wishes to petition for a recount, that is his right, but I'd like to think that our vote counting machines are both accurate and reliable."

She urged the mayor "to respect the voice of the people. The people have spoken. It is time to move on." – Rappler.com