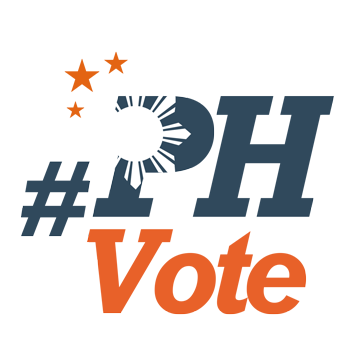 2
P5.7M in donations go to Bong Go 'social media boosting' for 2019 polls

MANILA, Philippines – Bong Go, President Rodrigo Duterte's most trusted aide, made use of at least P5.7 million worth of "social media boosting" for his 2019 senatorial campaign, according to his Statement of Contributions and Expenditures (SOCE).
A copy of his SOCE, obtained by Rappler, showed that there was a total of P5,702,997.34 "in kind" campaign contributions that went to "social media boosting."
These donations came from only 3 persons: Johnny Lee Ng, Belinda Yu Liu, and Kenneth Go Ang. Ng and Liu also happen to be Go's top two donors in general, contributing P14,886,924.25 and P14,397,882.66, respectively, to his campaign.
These are the values of in-kind donations the 3 made that went to "social media boosting":
Johnny Lee Ng - P2,886,924.25
Kenneth Go Ang - P1,468,190.43
Belinda Yu Liu - P1,347,882.66

Of the total contributions (P162,035,537.34), only 3.5% were explicitly said to have gone to social media boosting. Most were cash donations, some of which may or may not have also been used for Go's social media campaign.
Go's SOCE does not indicate what the cash donations were used for.
Of the 3 social media boost in-kind donors, only Ng has been associated with Duterte. Ng is an incorporator of the Poeng Yue Foundation, which includes as incorporators Duterte and some campaign donors like James Gaisano, Samuel Uy, and Lorenzo Te.
"Social media boosting" made up the biggest chunk of "in kind" donations Go received, unlike other candidates.
The use of social media has proven to be a valuable tool for politicians in elections. Duterte, Go's mentor, is widely regarded as having taken full advantage of social media in the 2016 elections. (READ: Duterte's P10M social media campaign: Organic, volunteer-driven)
Such was the pervasiveness of social media then that the 2016 polls has been called the first social media elections in the Philippines.
Because of this, the Commission on Elections (Comelec) introduced new regulations on the social media campaigns of candidates in the 2019 elections.
Comelec Resolution 10488 required candidates to register their official social media accounts and websites to report campaign expenses, and social media influencers to report how much they were paid for promoting candidates.
Go, who was very visible online and who harnessed Duterte's sizeable online following, ended up placing 3rd overall in the Senate race, a feat for a political newbie. – with reports from Michael Bueza/Rappler.com
(Editor's note: An earlier version of this story made reference to Ng being a contributor to Duterte's presidential campaign. This has been corrected.)
In these changing times, courage and clarity become even more important.
Take discussions to the next level with Rappler PLUS — your platform for deeper insights, closer collaboration, and meaningful action.
Sign up today and access exclusive content, events, and workshops curated especially for those who crave clarity and collaboration in an intelligent, action-oriented community.
As a bonus, we're also giving a free 1-year Booky Prime membership for the next 200 subscribers.
You can also support Rappler without a PLUS membership. Help us stay free and independent by making a donation: https://www.rappler.com/crowdfunding. Every contribution counts.