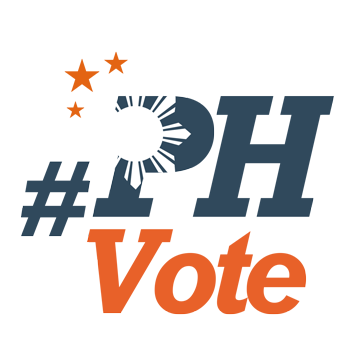 1
#PHvote: How to register as voter in the Philippines

MANILA, Philippines – A crucial step in nation-building is exercising your right to choose the country's leaders. However, you can only do that if you are a registered voter.
If you are already on the voter's list, well and good. Just double-check that your record is still active and up to date.
Otherwise, follow the steps below to register.
The last day of voters' registration for the May 13, 2019, national and local elections is on Saturday, September 29, 2018.
Navigate through the different sections here:
Requirements | How to register | Where to register | For overseas voters
---
You must be:
A Filipino citizen
At least 18 years old on or before Election Day
A resident of the Philippines for at least 1 year
A resident of the place where you intend to vote for at least 6 months preceding Election Day
You must NOT have been:
Sentenced by final judgment to suffer imprisonment for at least 1 year
Adjudged by final judgment for committing any crime of disloyalty to the government or against national security
Declared insane or incompetent by a competent authority
---
1. Bring a valid ID to your local Comelec office, or to satellite registration areas in malls and barangays.
Refer to the "Where to register" section below for more information.
Acceptable valid IDs are:
Employee ID, with signature of employer or his/her authorized representative
Postal ID
Person with disability (PWD) discount ID
Student's ID or library card, signed by school authority
Senior Citizen's ID
Driver's license
National Bureau of Investigation (NBI) clearance
Passport
SSS/GSIS ID
Integrated Bar of the Philippines (IBP) ID
Professional Regulatory Commission (PRC) license
For indigenous Filipinos, a Certificate of Confirmation issued by the National Commission on Indigenous Peoples (NCIP)
Any other valid ID
In the absence of any of the valid IDs above, an applicant may be identified under oath by any registered voter of the same precinct where the applicant intends to register, or by a relative within the 4th degree of consanguinity or affinity. However, the registered voter or relative can only identify up to 3 applicants.
A cedula (community tax certificate) or police clearance will NOT be accepted as valid IDs.
2. Fill out 3 copies of the form to apply for registration.
Get the forms from your local Comelec office, or download and print the application form from the Comelec website.
Senior citizens, persons with disabilities, and members of indigenous communities will fill out a Supplementary Data Form, and may be assisted by a qualified assistant.
Besides the registration of new applicants, the following voter-related services are also available:
Transfer of Voter Registration Record
Reactivation of Voter Registration Record
Change of name due to marriage or court order
Correction of entries in Voter Registration Record
Reinstatement of name in the List of Voters
Inclusion of registration record in the Book of Voters
If you are unsure of the status of your voter registration or biometrics record, contact your local Comelec office.
3. Have your biometrics captured.
Comelec personnel will take your photograph, digital signature, and fingerprints.
4. Keep the acknowledgment receipt.
It is found at the bottom part of the application form. It will be detached by the Comelec personnel and given to you.
---
1. Local Comelec offices
Go to the Comelec office of the town or city where you intend to vote. Click here for a directory of Comelec field offices.
Local Comelec offices are open from 8 am to 5 pm, from Monday to Saturday, including holidays.
2. Satellite registration booths in malls, barangays
Check with your local Comelec office to see if there are offsite registration schedules in malls or barangays near your area.
---
If you are a qualified Filipino voter who will be voting overseas during the absentee voting period in 2019, you will be asked to fill out an Overseas Voting Form. You will also be required to bring supporting documents, such as:
A valid Philippine passport, or a certification from the Department of Foreign Affairs (DFA) in lieu of a passport
For seafarers, a photocopy of the Seaman's Book
For dual citizens or those who reacquired or retained Filipino citizenship via Republic Act 9225, the original or certified true copy of the Order of Approval, or the Identification Certificate issued by the foreign posts or the Bureau of Immigration
Register to vote and validate your biometrics at:
1. Philippine embassies and consulates abroad
See the list of consular jurisdictions at the Comelec website for the foreign post where you should register.
2. Field registration centers
Register as an absentee voter even before heading abroad. (READ: Comelec opens voter registration center for OFWs)
The Comelec has set up field registration centers for overseas voters at the following areas:
Comelec's Office for Overseas Voting at the poll body's headquarters in Palacio del Gobernador, Intramuros, Manila
Philippine Overseas Employment Administration (POEA) office in Mandaluyong City, via the:

Balik Manggagawa Center, or
Pre-departure Orientation Seminar (PDOS) Area

Ninoy Aquino International Airport (NAIA) terminals 1, 2, and 3
Overseas Workers Welfare Administration (OWWA) office in Intramuros, Manila
Commission on Filipinos Overseas (CFO) office at the CFO Building, President Quirino corner Osmeña Highway, Paco, Manila
DFA Office of the Consular Affairs along Macapagal Avenue, Pasay City
DFA Consular Offices at:

SM City Davao
Pacific Mall, Mandaue City, Cebu
Robinsons Starmills, San Fernando City, Pampanga
SM City Manila
Ali Mall, Quezon City
Robinsons Galleria, Pasig City

Philippine Transmarine Carriers (PTC) office at Bagtikan St, Makati City - for seafarers
Maritime Industry Authority (Marina) office at T.M. Kalaw Avenue, Manila - for seafarers
– Michael Bueza/Rappler.com
We keep you informed because you matter
We tell you the stories that matter. We ask, we probe, we explain.
But as we strive to do all this and speak truth to power, we face constant threats to our independence.
Help us make a difference through free and fearless journalism. With your help, you enable us to keep providing you with our brand of compelling and investigative work.
Joining Rappler PLUS allows us to build communities of action with you. PLUS members will receive our editorial newsletters and industry reports, get to join exclusive online conversations with our award-winning journalists, and be part of our monthly events.
Make your move now. Join Rappler PLUS.