The government has 'no plan at this point' to pursue countercharges for the wrongful arrest and detention of Aetas Japer Gurung and Junior Ramos, acquitted of terrorism by a lower court
There is a poor track record in the Philippines when it comes to seeking accountability against law enforcement agents who wrongfully arrest and detain, fueling fears that the same culture of impunity will reign in the implementation of the anti-terror law, veteran human rights lawyers said.
"Our justice system is inhospitable to the battle of impunity especially when you're running after law enforcers. It's not easy," National Union of Peoples' Lawyers (NUPL) chairperson Neri Colmenares said in Filipino during the forum "#DefendDemocracy: Fighting against anti-terror law" held on Saturday, July 17.
On Monday, July 19, the government confirmed that a lower court in Olongapo had acquitted Aetas Japer Gurung and Junior Ramos of terrorism. The court ruled that it was a case of mistaken identity. Ramos and Gurung will be released after 11 months in jail.
But the government has "no plan at this point" to pursue countercharges against the soldiers who arrested Gurung and Ramos, whom the court said made "blatant inconsistencies" in their testimonies.
"We have no plan at this point. We will go back and engage Japer and Junior how would they want to move forward," said Marlon Bosantog, National Commission on Indigenous Peoples (NCIP) Director and National Task Force to End Local Communist Armed Conflict (NTF-ELCAC) legal spokesperson.
In fact, in the joint statement by the NCIP and NTF-ELCAC on the acquittal of the two Aetas, they said, "We wish to thank our security forces," and added that the "decision has clearly shown that our justice system works."
"The problem with prosecutors, if you file a complaint against your neighbor, it's very easy for the Department of Justice to file a case, but the moment you sue the police, the military, you have a big problem," said Colmenares.
The lack of charges filed against erring cops who killed more than 7,000 drug suspects is a question also asked to the DOJ, whose prosecutors are the ones tasked to bring such cases to trial. Lack of witnesses coming forward was among the reasons DOJ cited, but it raises the question of when prosecutors should be more proactive.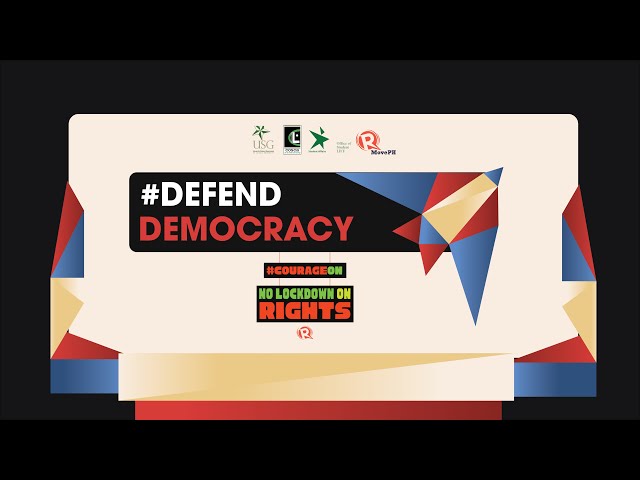 A 'castrated justice system'
Moros know cases of mistaken identity all too well, as this had been a perennial injustice for Muslims wrongfully accused and arrested for attacks by violent extremists, including the Marawi siege.
Moro human rights lawyer Algamar Latiph, who was a former regional human rights chair in the then-Autonomous Region in Muslim Mindano (ARMM), said that for the Zamboanga siege, 385 people were arrested but many of them were later freed after the court ruled mistaken identity, such that only 25 remained on trial. "Others availed of plea bargain," Latiph said in the same forum.
Latiph said his group once filed a countercharge against 15 law enforcement agents for wrongfully arresting and detaining an imam who was supposed to lead a prayer in Malacañang. That case was dismissed, said Latiph.
"So far we have not had any experience where the law enforcers are charged in court or convicted," said Latiph in Filipino, adding that it's often a case of unwillingness of victims to countersue because of fear.
Latiph pointed out that since the Department of Justice (DOJ) Secretary is a member of the feared anti-terror council (ATC), it will be "frustrating" to file a complaint against law enforcers before prosecutors, when their boss sits at the council that authorizes detentions of terror suspects.
"Practically they castrated the judicial process under the anti-terror law by making all these judicial remedies superfluous and unnecessary," said Colmenares.
– Rappler.com