(1st UPDATE) A Red Cross office nearby is unaffected by the fire, authorities say
A fire broke out at Port Area in Manila on Wednesday afternoon, May 26, reaching a third alarm before authorities were able to declare it under control at 7:44 pm.
The blaze killed at least one person, identified by the Bureau of Fire Protection (BFP) as Ricky Sebastian, a 40-year-old man.
No one was injured from the fire, which damaged around 300 to 500 houses and affected 700 to 1,000 families.
The amount of damage was initially pegged at P3 million.
Investigation was ongoing as to the cause of fire. Authorities however said that the fire started on the fourth floor of a four-story residential shanty.
The fire reached first alarm at 5:45 pm and was raised to third alarm at 6:03 pm. The blaze was fully extinguished at 2:26 am Thursday, May 27.
The Red Cross office in the area was not affected by the blaze, the BFP said.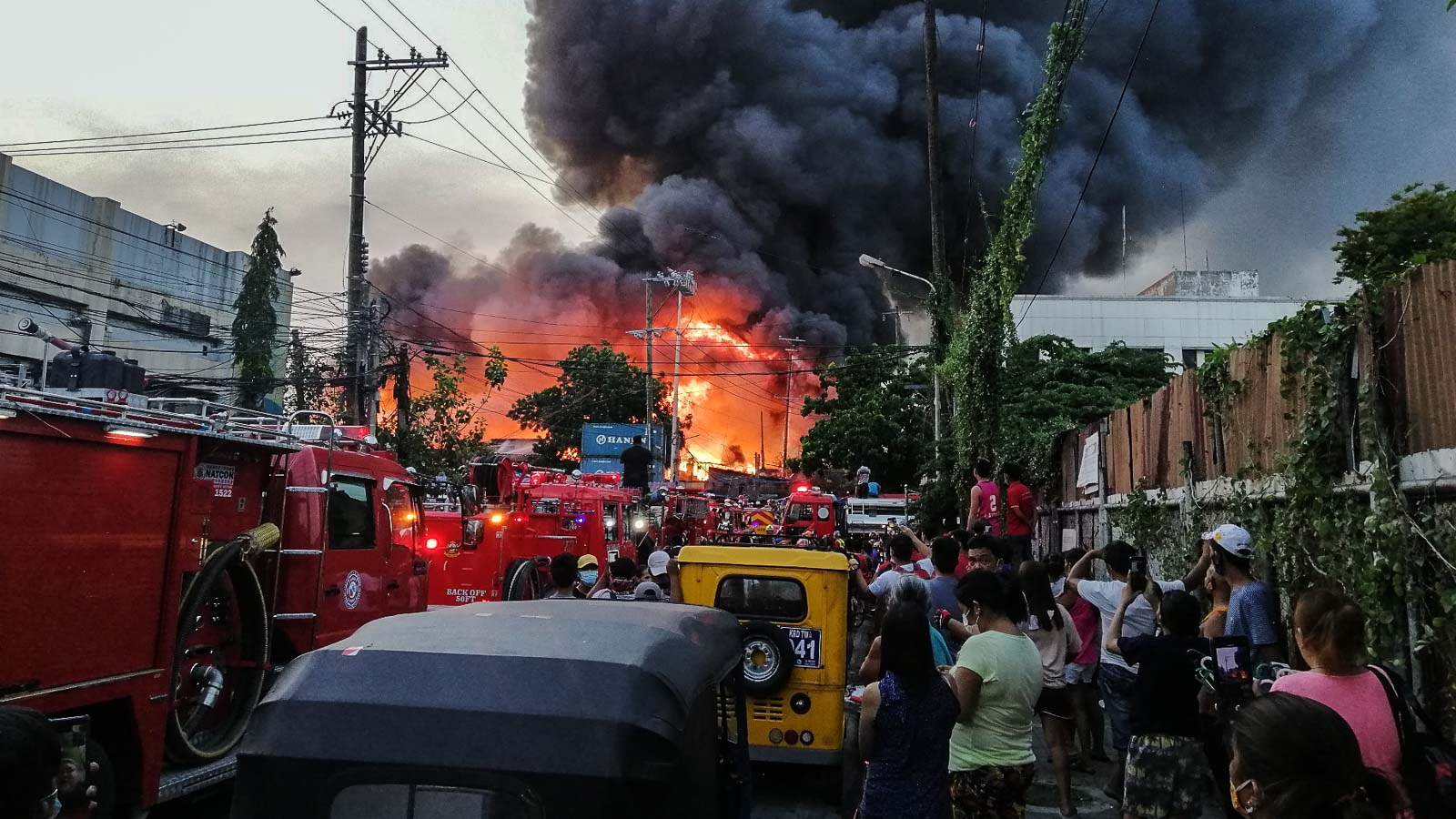 — Rappler.com