This is AI generated summarization, which may have errors. For context, always refer to the full article.
'God-willing it is nothing too serious, but we need to pray for Pope Francis,' says papal nuncio Archbishop Charles Brown
MANILA, Philippines – The Vatican's envoy to the Philippines, Archbishop Charles Brown, asked Filipinos to pray for Pope Francis as he is confined in Rome's Gemelli hospital due to a respiratory infection.
"I want to ask each and every one of you to pray, in a very special way during this Holy Week, for Pope Francis," said Brown, the papal nuncio to the Philippines.
Francis, 86, was brought to the Gemelli hospital in Rome on Wednesday, March 29, after he complained of breathing difficulties. The Vatican said Francis has a respiratory infection and needs to spend "a few days" in the hospital.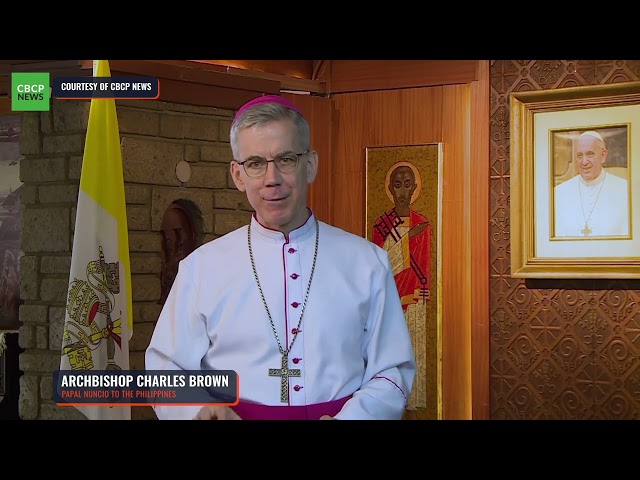 "God-willing it is nothing too serious, but we need to pray for Pope Francis," Brown said, adding that the pontiff will soon celebrate Easter for the 10th time as Holy Father.
Father Gregory Gaston, rector of the Collegio Filippino, residence of Filipino priests studying in Rome, also asked Filipinos to "pray for Pope Francis as he undergoes treatment at the Gemelli Hospital here in Rome for respiratory infections (not COVID-19)."
Francis spent a peaceful night in hospital, a Vatican source said on Thursday, March 30.
According to Italian news agency ANSA, nursing staff "are very optimistic" that, barring surprises, the Pope could be discharged in time for Palm Sunday celebrations on April 2. ANSA, quoting unnamed hospital sources, also said doctors had "for now" ruled out heart problems and pneumonia for Francis.
Francis' health has attracted increased scrutiny in the last two years, during which time he underwent colon surgery and began using a wheelchair or a walking stick due to chronic knee pain.
His latest hospitalization has revived speculation over a possible resignation on health grounds, following the historic precedent of his late predecessor Benedict XVI.
Asked by Italian Swiss television RSI in an interview broadcast on March 12 what condition would lead him to quit, Francis said: "A tiredness that doesn't let you see things clearly. A lack of clarity, of knowing how to evaluate situations." – with reports from Reuters/Rappler.com