Presidential Spokesperson Harry Roque says 'it came as a shock' that he has become infected with the coronavirus
President Rodrigo Duterte's own spokesman tested positive for COVID-19.
Presidential Spokesperson Harry Roque announced this on Monday, March 15, during his regular Malacañang press briefing.
He said he received his positive result at 11:29 am the same day.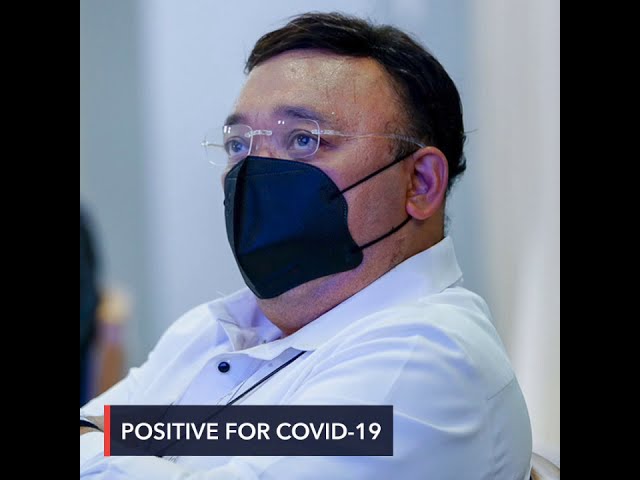 "It came as a shock that after 35 tests, we came back positive," said Roque, who added that he is experiencing no symptoms.
The test that came back positive was the one administered to him on Sunday, March 14, in preparation for Roque's attendance to Duterte's public address set for Monday evening. Roque is a regular participant in these weekly meetings presided over by the President.
But the spokesman gave assurances that he has never been in close contact with Duterte despite attending these meetings.
"I had no close contact with the President, just from afar," said Roque.
He asked all those who he came into close contact with to go on quarantine.
His last public event as presidential spokesman was an event in Laoag City, Ilocos Norte, on Friday, March 12.
Roque gave a press conference there and sat in the same table as Ilocos Norte Governor Matthew Marcos Manotoc and Vice Governor Cecilia Araneta Marcos.
Partly to assuage people who were in that event, Roque said he had gotten a negative COVID-19 test result a few days before, on Wednesday, March 10.
Roque joins a growing list of Duterte Cabinet members who have contracted SARS-CoV-2.
Previously, Interior Secretary Eduardo Año, Public Works Secretary Mark Villar, and Education Secretary Leonor Briones had also gotten the coronavirus disease. – Rappler.com