DOH already defended that most test kits only had a 6-month shelf life, but this particular supply was delivered to the PS-DBM with only 2 months remaining before expiry
The Procurement Service of the Department of Budget and Management (PS-DBM) bought from Pharmally Pharmaceutical test kits worth P1,720 per unit, which were almost twice the price of the original manufacturer. Then later, it accepted the delivered supply even though it was only two months before expiry.
This was revealed by Senator Francis Pangilinan during the Senate Blue Ribbon Committee hearing on Friday, September 24.
It was confirmed by PS-DBM inspector Mervin Ian Tanquintic, who signed the inspection report.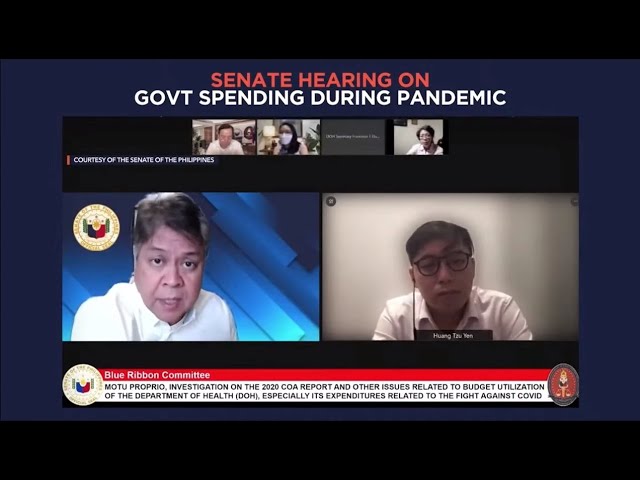 "Yes your honor (I confirm). During the inspection, I noted the expiration of the kits that were delivered, during this inspection, it was a joint inspection by PS and the Department of Health (DOH). Because of the need of the item, per DOH, it was acceptable even if they had a short shelf life," said Tanquintic during the Senate hearing Friday that lasted until past 8 pm.
It was one of the 14 tranches of 2,000 A*STAR Fortitude kits (there are 200 tests per kit) for a total P688 million. It was unclear how many kits were in that tranche in September 2020 that was delivered with only two-month remaining shelf life.
In the earlier hearings, Health Secretary Francisco Duque III explained that their original specification of 24-36 month shelf life for test kits changed to six months, because manufacturers informed them that the only COVID-19 kits available at the time cannot guarantee life beyond six months.
Pharmally chairman, the Singaporean Huang Tzu Yen, said they "went through many things" to ensure the delivery of those test kits, believing the Philippines was in dire need of testing.
"Perhaps there was a batch that had much shorter shelf life compared to six months, we apologize for that, but for us, what we really wanted to do was get those test kits out there because we were in the impression that these test kits were badly needed," said Huang.
It turned out that DOH could not use all those kits after all as Pangilinan also extracted from the previous hearing that 7,925 test kits, capable of doing 371,794 tests expired, equivalent to wastage of around P550 million.
"In hindsight tama ba na tanggapin ang two months expiry? Mali 'di ba? (was it correct for you to accept two-month expiry? Wasn't it wrong?)" Pangilinan asked.
"Yes your honor, but there was an acceptance by the DOH," said Tanquintic.
Double markup
The contract was awarded to Pharmally in April 2020, for P344,000 per machine or for P1,720 per test. An internal audit of the DBM found that Pharmally incurred damages because of consistent delays in the delivery of supplies under this contract.
Pangilinan, citing a document from the Food and Drug Administration (FDA), said that two months later, in June 2020, PS-DBM bought the same test kits from the original Singaporean manufacturer, MiRXES, for only P925 per test. (Editor's Note: A previous version of this story mentioned that the Singaporean manufacturer is Maersk PTE Ltd. The name of the manufacturer is MiRXES. This has been corrected in this latest version.)
"You made a killing here. You made a lot of money here," Pangilinan told Huang.
"This is another question – why did the PS-DBM, two months before, buy from Pharmally the P1,720 tests and then two months later, buy it at half the price directly from the Singapore company?" said Pangilinan.
Duque and former PS-DBM chief Lloyd Christopher Lao weren't called to answer.
This was the ninth hearing of the Senate blue ribbon committee, and they will have their tenth on September 30, Thursday, at 2 pm. Check Rappler's developing story page on all the hearings here.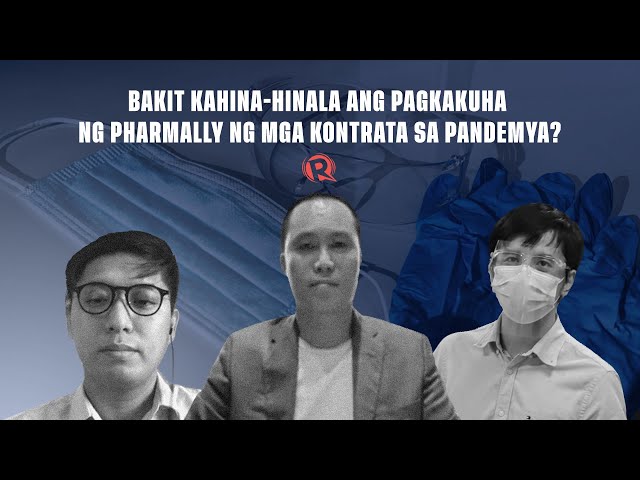 – Rappler.com