The educators also call on the Philippine government to follow the precedents of its neighboring Southeast Asian countries in responding to Chinese aggression
Over 200 professors from various colleges and universities in the Philippines rejected the argument that asserting sovereignty in the West Philippine Sea "constitutes a declaration of war."
"We reject the argument that asserting our sovereignty, protecting our fisherfolk and managing and protecting our own natural resources constitutes a declaration of war," said Professors for Peace, a group of at least 233 educators from various educational institutions in the Philippines, in a statement shared on social media on Sunday, April 18.
The statement is an outright rejection of President Rodrigo Duterte's usual argument that if the country asserted its rights in the West Philippine Sea, it would lead to "war" with China – a position that has been debunked by several experts on the West Philippine Sea.
The educators also called on the Philippine government to follow the precedents of its neighboring Southeast Asian countries in responding to Chinese aggression in the South China Sea.
"We call on our government to look to the concrete examples provided by Vietnam and Indonesia, which have both stood up to China and have taken concrete efforts to counter incursions into their EEZs while maintaining economic ties with China," the group added.
Unlike the Philippines, other Southeast Asian countries have been continuously aggressive in asserting their rights in the South China Sea. In 2019, Indonesia created a "red line" in the South China Sea to establish its fishing rights and assert its claims in areas claimed by China.
Vietnam, meanwhile, had made various pacts that aimed to outlaw existing Chinese aggression in the South China Sea. This was also to block Chinese activities, such as establishing artificial islands and having an Air Defense Identification Zone, which would allow China to navigate the territories in the South China Sea using its high-powered aircraft.
The professors also reminded the Philippines to advance its rights using peaceful and cooperative options.
"As a responsible member of the community of nations, the Philippines must pursue peaceful and cooperative options to settle international disputes. But we must surrender neither our territory nor our national self-respect by silently acquiescing to China's unlawful actions," Professors for Peace added.
As of April 11, around 261 Chinese ships remained scattered in the West Philippine Sea, according to the National Task Force for the West Philippine Sea. The task force slammed the continuous Chinese incursion and said it was "prejudicial to peace and security."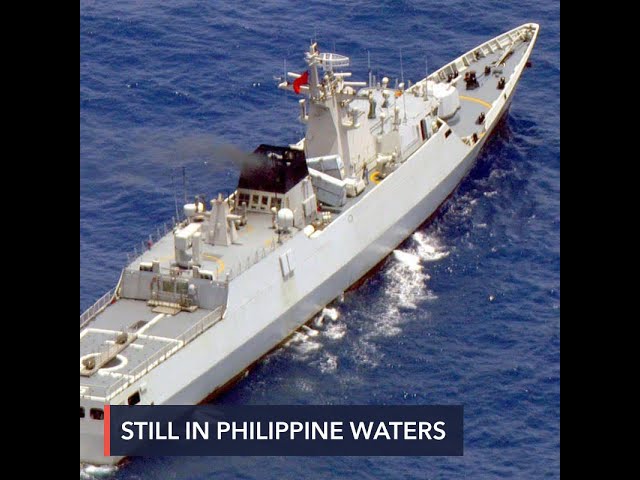 Following the latest maritime patrols of the task force, the Department of Foreign Affairs on April 13 filed two diplomatic protests over the lingering Chinese ships across the waters.
The foreign affairs department had said they would file daily protests as long as ships remained at Julian Felipe Reef. – Rappler.com