In a 2020 Facebook post at the height of public rage over another killing, Hensie Zinampan says he was 'proud to be a good cop'
A policeman shot dead a 52-year-old woman in Quezon City, prompting fury and calls online to "never tolerate injustices" by authorities tasked to "serve and protect" the public.
Police Master Sergeant Hensie Zinampan killed her defenseless victim, identified as Lilybeth Valdez, in Barangay Greater Fairview on Monday night, May 31. The Philippine National Police (PNP) said he was "apparently drunk." The victim's grandson told Rappler that Valdez was at a nearby store when Zinampan approached her. Zinampan denied the shooting, but a video of the incident showed him approaching the victim, cocking the gun, pulling her hair, and shooting her in the neck.
Filipinos online decried the killing, which, in just over a week, followed another policeman shooting dead an 18-year-old with autism.
The hashtag #PulisAngTerorista topped Philippine Twitter trends on Tuesday morning, June 1, with netizens blasting the state's uniformed men who sow "terror" in communities.
Some netizens were quick to find Zinampan's Facebook post in December last year, when he said he was "proud to be a good cop" – at the height of public rage over a Tarlac policeman's shooting of a mother and her son.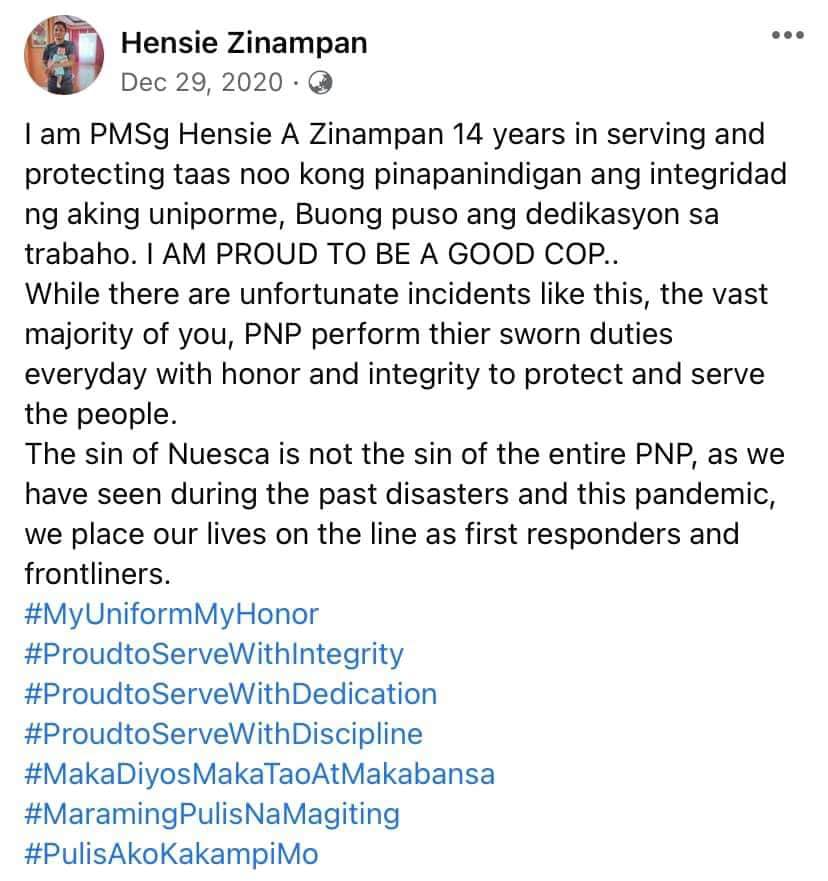 A netizen pointed out how, five months later, Zinampan would find himself behind a murder in cold blood.
"Who do you call when the police murders?," is the common theme of the netizens' angry posts.
Several netizens also rejected claims that these were isolated incidents of police brutality, recalling how Interior Secretary Eduardo Año came to the defense of the police after the Tarlac incident in 2020.
University of the Philippines journalism professor Danilo Arao said, "Scalawags in uniform grow in a regime of tyranny and impunity."
Here's how others reacted to the incident:
Zinampan has since been arrested and is now facing a murder complaint and an administrative case, as ordered by Police General Guillermo Eleazar. – Rappler.com