The LGUs say they plan to include nonresident workers and students in their COVID-19 vaccination programs to help them achieve herd immunity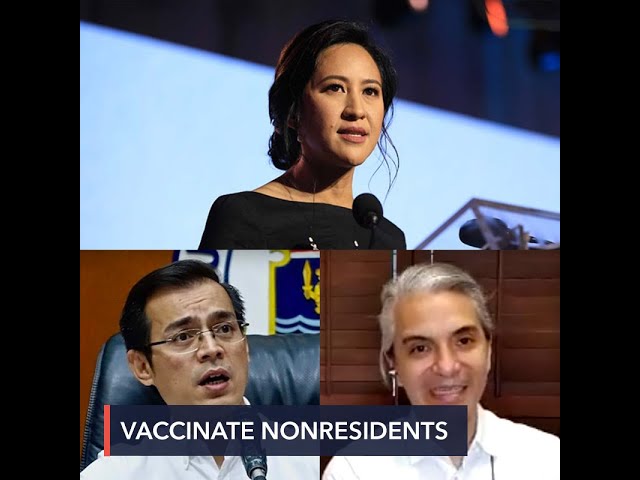 Quezon City, Manila, and Navotas will include nonresidents in their COVID-19 vaccination programs, their mayors confirmed on Wednesday, February 3.
Quezon City Mayor Joy Belmonte and Navotas Mayor Toby Tiangco said in an online Kapihan sa Manila Bay forum on Wednesday morning that they would push forward with the plan in order to achieve herd immunity.
"How can you achieve herd immunity kung mga residents mo lang ang babakunahan mo tapos 'yung kalahating hindi mo residente hindi mo babakunahan (How can you achieve herd immunity if you only vaccinate your residents and you won't vaccinate the other half who aren't)?" Belmonte asked.
"Even with vaccines that we purchased with our own funds, we allow them for those who work in our city, even in private companies…. As long as they are working in Navotas, we will vaccinate," Tiangco said in a mix of English and Filipino.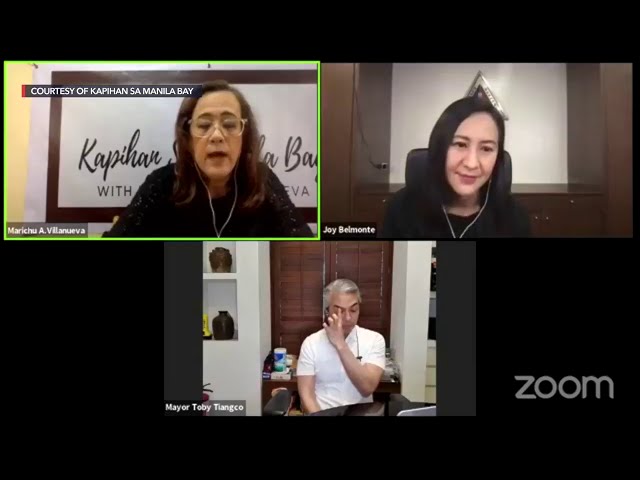 In a text message to Rappler, Manila Mayor Isko Moreno confirmed that they would also do the same in the national capital.
"Hanggang kaya namin (To the best of our ability), as many as possible," Moreno said.
Who qualifies?
The cities have yet to count how many nonresidents could avail of the free vaccines, but they will still stick to the Department of Health's prioritization guide: that health workers and the most vulnerable need to be vaccinated first.
Aside from nonresident workers, the mayors said they will also try to vaccinate students.
Tiangco pointed out in a Telegram message to Rappler that qualified students would have to declare that they would prefer to be vaccinated in the local government unit (LGU) of their choice through an "attestation form" before availing of the vaccine.
Why does this matter?
Prior to the announcement, people who worked and studied in these cities but had registered residences elsewhere were thought to be excluded from their host local governments' free vaccination programs.
The mayors made the announcement after Makati City, one of the wealthiest LGUs in the country, announced its plan to vaccinate nonresidents.
Belmonte also pointed out that this effort, in the long run, would prevent infections within Metro Manila.
"At the end of the day, all cities in the NCR (national capital region) are contiguous, they are adjacent to one another, and our people traverse these porous borders. So it doesn't make sense to concentrate in your area," she added. – Rappler.com