This is AI generated summarization, which may have errors. For context, always refer to the full article.
Experts warn about 'vaccine nationalism' – rich countries prioritizing themselves before sharing vaccines with poorer countries
The President who boasts of an "independent foreign policy," in his 5th State of the Nation Address (SONA) on Monday, July 27, betrayed his utter dependence on China to defeat COVID-19 in the Philippines.
Aside from vague plans to rebuild the economy, President Rodrigo Duterte said nothing more about the coronavirus pandemic except that he hopes China will "prioritize" the Philippines when it develops a coronavirus vaccine. Activist group Bayan said Duterte's main strategy against COVID-19 "was primarily to wait for a vaccine from China."
A Foreign Affairs analysis on Monday showed, however, why developing countries cannot just wait for the richer ones to give them the vaccine.
In their Foreign Affairs article, analysts Thomas Bollyky and Chad Bown warned about "vaccine nationalism" – or a "my country first" approach toward allocating vaccines. This means rich countries will likely prioritize themselves before sharing vaccines with poorer countries.
"Absent an international, enforceable commitment to distribute vaccines globally in an equitable and rational way, leaders will instead prioritize taking care of their own populations over slowing the spread of COVID-19 elsewhere or helping protect essential health-care workers and highly vulnerable populations in other countries," Bollyky and Bown wrote.
They added: "Without global coordination, countries may bid against one another, driving up the price of vaccines and related materials. Supplies of proven vaccines will be limited initially even in some rich countries, but the greatest suffering will be in low- and middle-income countries. Such places will be forced to watch as their wealthier counterparts deplete supplies and will have to wait months (or longer) for their replenishment."
Remember when China hoarded masks?
Bollysky and Bown specified at least 3 problems to be encountered by nonmanufacturing states:
Vaccine-producing countries might insist on first vaccinating huge parts of their population before sharing a vaccine with other states
Companies might only be able to produce a limited volume of vaccines daily
Poor countries "might not have adequate systems to deliver and administer whatever vaccines they do manage to get"
The attitude of China and other developed countries in the first months of the coronavirus pandemic drives home the authors' point. China was among the countries that "hoarded supplies of respirators, surgical masks, and gloves for their own hospital workers' use."
Bollyky and Bown cast doubt on the claim of Chinese President Xi Jinping that once successful, Beijing will share the results of its vaccine development to the rest of the world. They said Dr Anthony Fauci, director of the National Institute of Allergy and Infectious Diseases in the United States, was skeptical. Fauci told the Wall Street Journal he expects China to use its vaccines "predominantly for the large populace of China," which has close to 1.4 billion people.
In the Philippines, former government coronavirus adviser Dr Tony Leachon said in a Rappler panel discussion that a coronavirus vaccine will likely be available only by July 2021 – contrary to Duterte's belief that it will be accessible by December this year. Leachon doubts if Duterte was briefed by the health secretary about the realities of developing vaccines.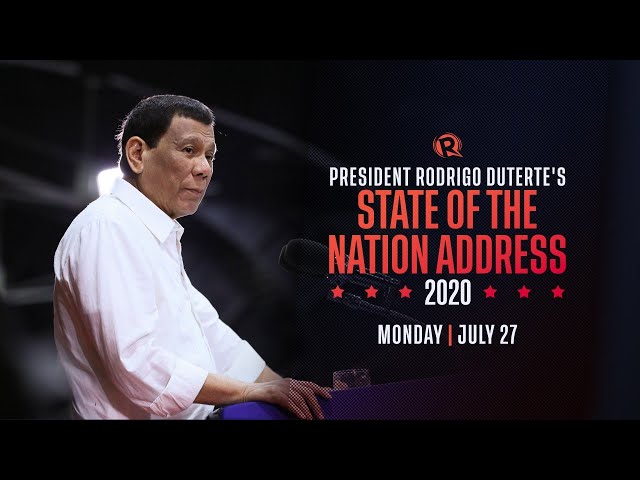 Sorsogon Governor Chiz Escudero meanwhile chided the Department of Health (DOH), which leads the Inter-Agency Task Force for the Management of Emerging Infectious Diseases (IATF), for simply waiting for a coronavirus vaccine.
"I think DOH is just 'riding out' COVID-19 until a vaccine is invented. I don't see nor feel any active or serious efforts being done by it. The DOH, as the lead agency of the IATF, should do precisely that – lead in a proactive way and not simply be content in reporting out statistics," Escudero said. – Rappler.com