The Department of Education reports 404 suicides for the school year 2021 to 2022. We recap the discussion on the House of Representatives committee on children's welfare.
MANILA, Philippines – The House of Representatives' committee on the welfare of children held a briefing on Monday, February 20, to review the Mental Health Act after a reported increase in student suicides.

The Department of Education reported 404 suicides for school year 2021-2022, with 2,147 attempts within that same period.
This means there was an average of 40 suicides and 214 attempts per month over 10 months during the the school year.
Republic Act 11036 or the Mental Health Act became law in 2018.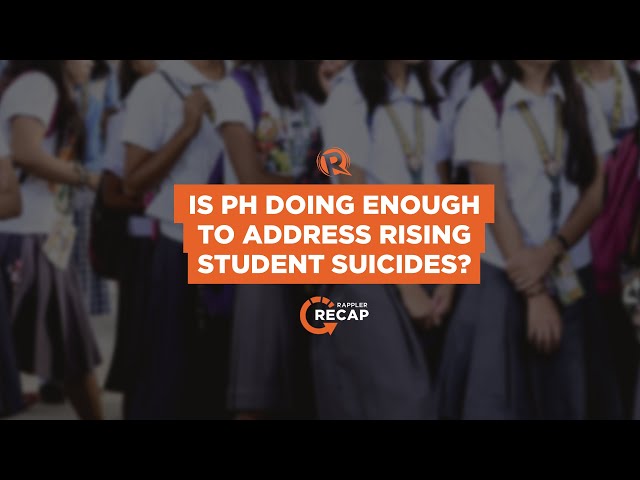 Lawmakers assessed if the five-year-old law needs amendments, and if there are gaps in its implementation.
Multimedia reporter Ryan Macasero recaps highlights of the four-hour hearing in this video. – Rappler.com
The Department of Health, through the National Center for Mental Health, has a national crisis hotline to assist people with mental health concerns. The hotline can be reached at 1553, which is a Luzon-wide, toll-freelandline number, 0917-899-8727 and 0966-351-4518 for Globe and TM subscribers, and 0908-639-2672 for Smart and Sun subscribers.