(1st UPDATE) The son says he hopes that what happened to his mother would not happen to others, and that the government would rid itself of the bureaucratic red tape as it takes care of COVID-19 patients
Celsa Gerona-Ellorin of Malaybalay City, Bukidnon province didn't make it to her 84th birthday on Saturday, August 28 – she just missed it by a day because of COVID-19.
Her husband Cyrus also caught the virus and is now on oxygen support at the city hall-owned JR Borja Memorial General Hospital in Cagayan de Oro.
The couple had declined to be inoculated.
Their son Bencyrus, who is Cagayan de Oro-based, is devastated and drained. He was the one who moved mountains to bring his ailing parents to Cagayan de Oro because the Bukidnon Provincial Medical Center (BPMC) was full and overwhelmed by COVID-19 cases.
For some time, he said, his mother was on oxygen support inside an ambulance, waiting outside the hospital for possible admission.
Other hospitals in Malaybalay would not admit COVID-19 patients, Ellorin said, "and in Malaybalay, it was a Do-It-Yourself to relieve my mother from the excruciating pain."
Ellorin said he had to buy a tank of oxygen and sought help from doctor friends for medication.
"Mama's condition improved on the evening of August 23 but the following day, we ran out of oxygen and there was no more supply in Malaybalay," he said.
For an hour, his mother was off oxygen until an ambulance from Cagayan de Oro arrived.
In no time, she was back on oxygen support while she was being moved together with her husband to Cagayan de Oro.
Ellorin said he felt some relief when his mother reached the emergency room of the state-run Northern Mindanao Medical Center (NMMC) in Cagayan de Oro on the evening of August 24. 
Ellorin, however, said things turned ugly when the NMMC staff insisted on seeing Celsa's RT-PCR test results first before they could administer her with medicine, and bring her to an intensive care unit.
Ellorin said the RT-PCR test from Malaybalay City was forwarded to the Department of Health-Regional Epidemiology, Surveillance and Disaster Response Unit (DOH-RESDRU) in Cagayan de Oro.
When the copy of the result came hours later, it was too late. Ellorin's mother had already breathed her last.
Celsa died without seeing doctors and nurses in the ICU.
"We can accept fate. We will all die anyway, but the what-ifs are still lingering and bothering me. That's why I rage before I grieve because of this bureaucratic red tape. The most logical thing they could have done was to re-swab my mother, get the result to administer the lifesaving medicine, and transfer her to the ICU. The doctors didn't allow the transfer without the result. It took about 20 hours for that paper to get to NMMC. It's just too painful," Ellorin said.  
He added, "This is not about the nurses or doctors committing procedural lapses. It's the paper trail… it's the red tape. There are no words for all the help that got us, my mother, to the NMMC. For that, we are eternally grateful."
Ellorin said he hoped what happened to his mother would not happen to others, and that the government would rid itself of the bureaucratic red tape as it takes care of COVID-19 patients.
Celsa and her husband were among many people who contracted COVID-19 in Bukidnon who could not get medical care in hospitals overwhelmed by the surging cases.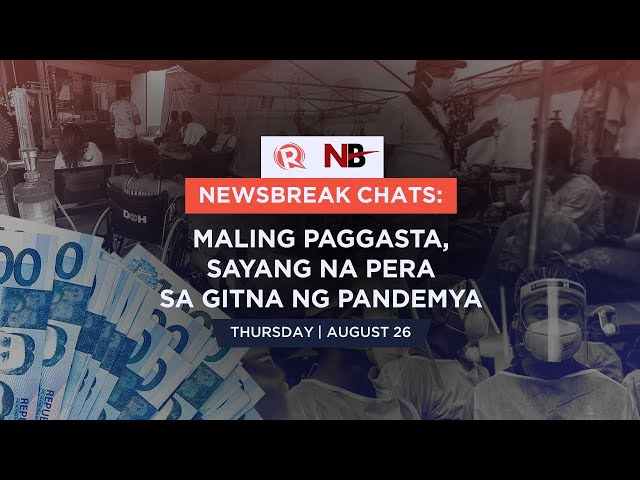 Malaybalay, the city where the couple lived, saw its first documented case of the more transmissible Delta variant in early August.
Lawyer Oliver Owen Garcia, the co-chair of Bukidnon's COVID-19 Provincial Inter-Agency Task Force (IATF), said they sent samples taken from 11 people in Malaybalay City and four in Valencia City for genomic sequencing analyses to Manila.
The carriers, he said, have shown "high loads of SARS-CoV-2."
The confirmed Delta variant carrier in Malaybalay is a female who had traveled to Tagoloan town in Misamis Oriental province. Her Tagoloan household and neighborhood in Barangay San Martin have been locked down.
As of August 26, Bukidnon registered an average daily attack rate (ADAR) of 16.4% with a 92% two-week growth rate and an 80% hospital care utilization rate (HCUR). The data put the province under a high-risk category.
Dr. Vincent Raguro, the head of the Center for Health Development in Bukidnon, said he noted that many COVID-19 patients in Bukidnon were unvaccinated senior citizens.
Garcia said 130,671 residents of Bukidnon were fully vaccinated, while 133,421 others were waiting to get their second jabs.
There are 930,000 people in Bukidnon who are eligible for vaccination. The province has a 1.5 million population based on the 2020 census. – Rappler.com
Grace Cantal-Albasin is a Mindanao-based journalist and an awardee of the Aries Rufo Journalism Fellowship.