(1st UPDATE) Nicole Abulad brings home the remains of her mother, the late OFW Wilma Abulad Tezcan from Turkey. Nicole was visiting her mom when the earthquake struck.
MANILA, Philippines – The remains of the overseas Filipino worker (OFW) who died in the magnitude 7.8 earthquake in Turkey last week arrived home Wednesday, February 15, with the help of the Philippine and Turkish governments.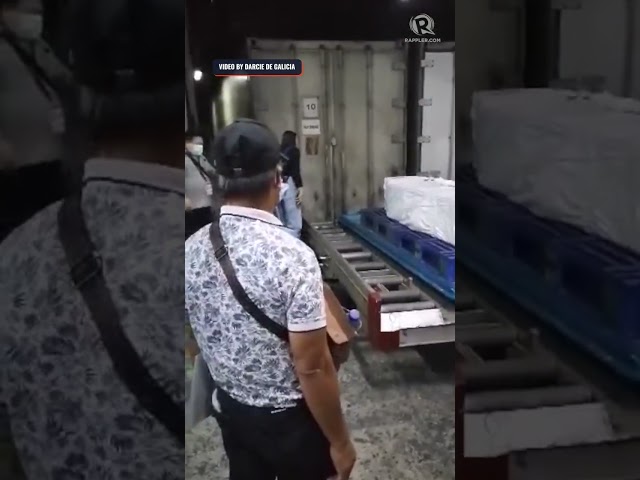 Wilma Abulad Tezcan's remains were fetched at the Ninoy Aquino International Airport Terminal 3 by her father, William Abulad; Ben Perez, a council member of their barangay in Ilayang Dupay, Lucena City, and Johh Rhen, a nephew.
Wilma's daughter, Nicole, who was in Turkey for a vacation when the massive temblor struck, accompanied the remains home.
She arrived 7 pm Wednesday at the Ninoy Aquino International Airport.
It will take three to four hours travel to transport Tezcan's remains to Lucena City, where her family lives.
Wilma's husband, Turkish national Gurol Tezcan, told Rappler in a messenger interview that he could not attend his wife's burial as his passport was lost in the rubble since Wilma was carrying it.
Gurol said the Turkish government promised to provide a new passport but it could not release it in time for Wilma's last trip home.
The 45-year-old Wilma, who worked as a domestic worker in Istanbul, had gone to Antakya with her employer for a vacation.
Both were found dead in the rubble of a building in Antakya District of Hatay, Turkey.
Wilma's mother, Lea, told Rappler they were grateful to the family of her daughter's employer, who paid for the transport back to the country of the OFW's remains.
Wilma's remains will be sent first to a funeral parlor to be prepared for a one-night wake at the Abulad residence. She will be buried at the Heaven's Garden Memorial Park in Tayabas, Quezon. – Rappler.com