Justice Secretary Boying Remulla says Ricardo Zulueta can be described as the 'right-hand man' of suspended BuCor chief Gerald Bantag
MANILA, Philippines – Justice Secretary Jesus Crispin "Boying" Remulla said that authorities are "still presuming" that Bureau of Corrections (BuCor) Superintendent Ricardo Zulueta – the other official tagged in the murder of Percival "Percy Lapid" Mabasa – is alive.
Remulla said this in a CNN Philippines in an interview on Tuesday, November 22, when asked about the Bureau of Immigration's update on Zulueta.
"I haven't had a briefing about it. There was up north rumors; there are still rumors. We are still presuming he is alive and we will look for him," he said.
This is the latest update on the BuCor official whose whereabouts have yet to be determined. Both Zulueta and his chief, suspended BuCor Director General Gerald Bantag, are being pinned as the masterminds in the death of Lapid and Jun Villamor, the alleged middleman in the case.
On the day the murder complaints were filed against Bantag and Zulueta, along with 10 persons deprived of liberty, authorities announced that Zulueta went on absence without leave, and then into hiding. Interior chief Benhur Abalos has called on Zulueta to surrender.
During the interview, Remulla also acknowledged that the death rumors in relation to Zulueta.
"It will not affect the case if Zulueta surrenders or not. The rumors he is dead are there, but the case will start. So let it be. I just hope Zulueta still appears because he is a co-conspirator. His role is important but if he does not appear or if something happens, what can we do? Justice cannot halt, it has to continue," Remulla said.
Remulla also said that Zulueta could be considered as Bantag's "right hand man" because of their deep ties.
"Zulueta can be described as his right-hand man. What he does was ordered by his boss. He was a co-accused of Bantag in the Parañaque case. He was also the right hand of Bantag when he was [the] warden in Caloocan," the justice secretary explained.
In 2016, Bantag was the jail warden of the Parañaque City Jail, while Zulueta served as senior jail officer 2. The two are among the BuCor officials who were acquitted of homicide charges over the death of 10 prisoners in the Parañaque City jail explosion.
On November 9, Remulla and the National Bureau of Investigation said that both Bantag and Zulueta are still in the Philippines. Shortly, Bantag appeared in public respond to the allegations against him, and even slammed Remulla.
The DOJ also served a subpoena on Bantag and Zulueta in relation to the deaths of Lapid and Villamor. On November 21, Bantag's lawyer, Rocky Tomas Balisong, received the subpoena on behalf of his client – at least two days before the initial preliminary hearing set on November 23 at 9 am.
The other hearing will be on December 5, at 1 pm.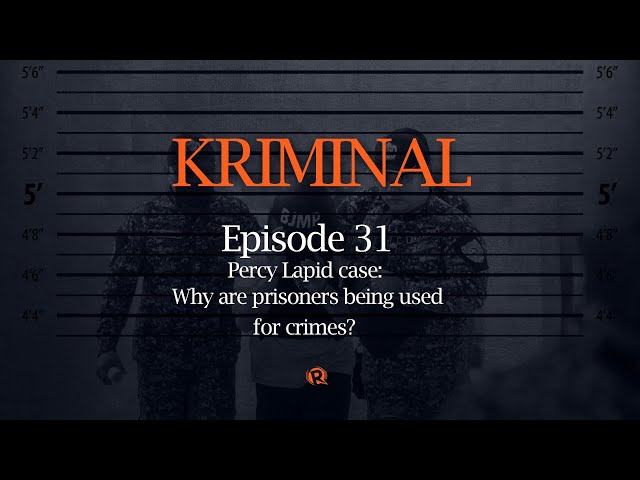 – Rappler.com