Vice President Leni Robredo, who recently drew the ire of President Rodrigo Duterte, warns against 'the cosmetic courage of bluster'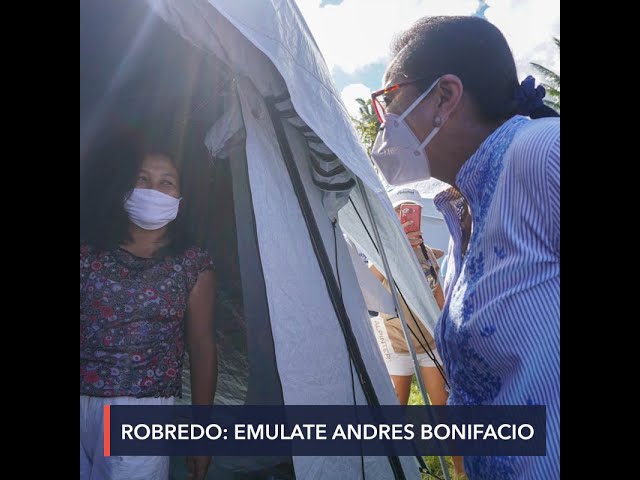 Vice President Leni Robredo urged Filipinos on Monday, November 30, to emulate the Philippines' 19th-century hero Andres Bonifacio, as his life showed the true meaning of courage.
"What Bonifacio exemplifies is not the cosmetic courage of bluster, or power, or brute strength; it is the courage of compassion," said Robredo, leader of the opposition.
November 30 is the 157th birth anniversary of Bonifacio, founder of the revolutionary group Katipunan that fought for the Philippines' independence from Spain in the late 1800s.
Bonifacio's courage, she added in the vernacular, is rooted in love for fellow Filipinos – "in the belief that no one should be oppressed or left behind in society, that all of us have the right to dream and have the ability to work toward a life that is fair, free, and decent."
Robredo, 55, a lawyer known for defending poor clients when her husband was Naga City mayor, is often contrasted with 75-year-old President Rodrigo Duterte, mayor of Davao City for more than two decades, known for his tough law-and-order approach that earned him the nickname "The Punisher."
Robredo recently drew Duterte's ire after her response to recent typhoons – organizing relief drives, calling for aid, and visiting far-flung areas hit by disaster – earned praise from Filipinos.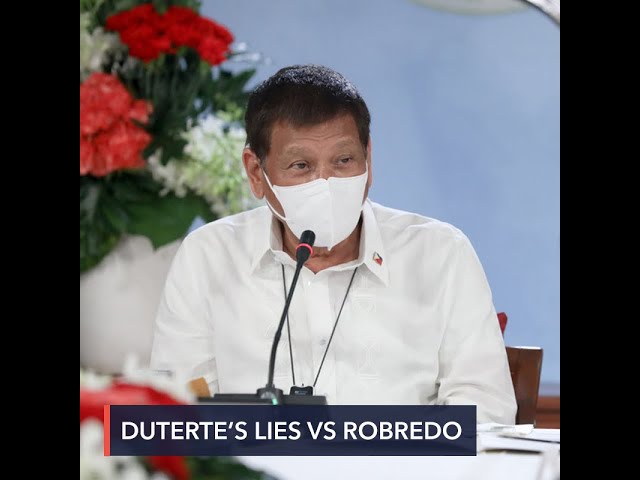 Duterte, who warned Robredo not to "compete" with him, reacted by spewing lies and threats against the Vice President.
Robredo, however, was unfazed and told Duterte that doing their duties as public servants is not supposed to be a contest.
On Monday, Robredo challenged every Filipino live out Bonifacio's courage whether in big or small ways – from helping those affected by calamities, following health protocols during the coronavirus pandemic, or by standing up for the rights of those who are oppressed.
"As we face the challenges of the times and move forward, may the life and courage of Andres Bonifacio be our guide," she said in Filipino.
Bonifacio is celebrated as the Supremo of the revolutionary group Kataas-taasang, Kagalang-galang na Katipunan ng mga Anak ng Bayan – better known as Katipunan – the secret society that led mass revolts against the Spaniards' abusive rule.
A leader of the masses, Bonifacio was known for his literary works as well. One of his most prominent pieces is "Pag-ibig sa Tinubuang Bayan (Love of Fatherland)," a compelling poem about one's love for the nation – an ideology at the very heart of the revolution.
On April 26, 1897, Bonifacio was arrested and later tried by a military court in Maragondon, Cavite, for only 12 days. He waas charged with treason for trying to overthrow Emilio Aguinaldo and his government.
Bonifacio and his brother Procopio were sentenced to death on May 8, 1897, supposedly upon Aguinaldo's orders. Two days after, they were brought to Mt Nagpatong, where Gen Lazaro Makapagal carried out the sentence and shot the brothers. This is the widely-accepted ending to the life of the Father of the Philippine Revolution.
But in the 1950s and 1960s, historian Ambeth Ocampo said another narrative from Guillermo Masangkay, one of the first members of the Katipunan, claimed Bonifacio was hacked to death with bolos. – Rappler.com