This is AI generated summarization, which may have errors. For context, always refer to the full article.
'Napakababa ng pagtingin sa mga kababaihan,' says Vice President Leni Robredo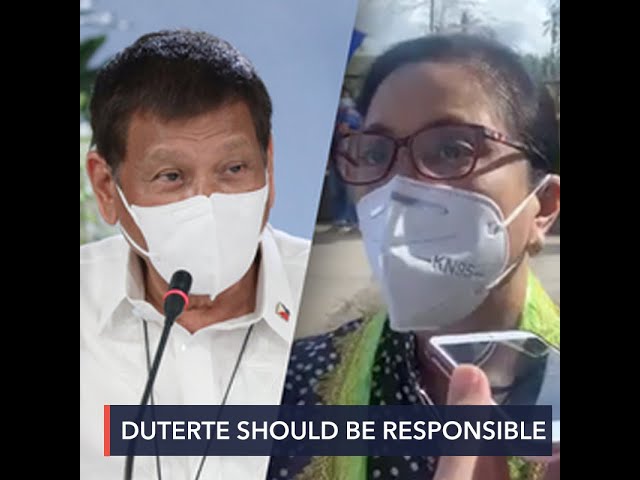 Vice President Leni Robredo slammed President Rodrigo Duterte on Sunday, January 17, for his recent sexist remarks against having a woman as President, saying it affects the fight for gender equality.
Robredo – one of the opposition's leading bets for the 2022 presidential race – pointed out Duterte's history of having "a low regard" for women. The latest incident on Thursday, January 14, saw Duterte saying in a speech that women are not cut out for the presidency.
In convincing his daughter, Davao City Mayor Sara Duterte, not to run for the country's top post in 2022, President Duterte said, "I would pity her if she goes through what I experienced. This is not for women."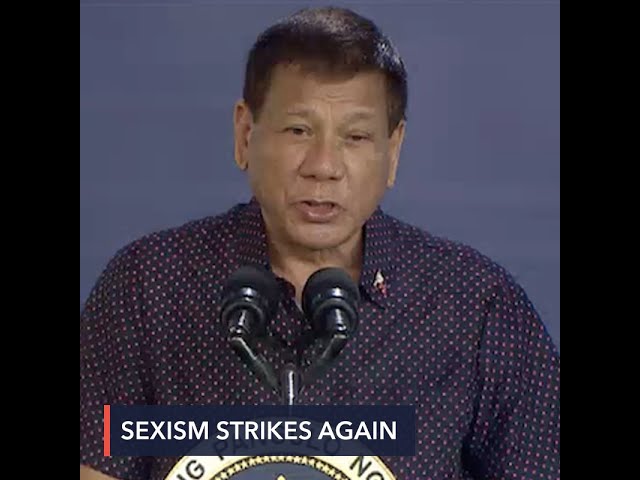 In response, Robredo said in her weekly radio show on Sunday, "Unang una, alam natin kung ano iyong pagtingin ni Pangulo sa mga kababaihan – at hindi tayo sang-ayon doon. Napakababa ng pagtingin sa mga kababaihan, kaya nga nangyayari itong mga sinasabi niya."
(First of all, we already know how the President views women, and we disagree with that. He has a very low regard for women, that's why he said what he said.)
The Vice President also noted that there are many excellent women leaders worldwide. To bolster her point, she cited a study that showed countries led by women have performed better in combating COVID-19 compared to countries with male leaders.
Ultimately, Robredo said Duterte's latest remarks have an effect on the ongoing fight for gender equality and women's rights. She also highlighted the importance of women in government.
"Iyong values na pinapaniwalaan natin, iyong respeto sa kababaihan ay mataas, dapat ginagalang iyong mga kababaihan. Iyong sa akin, iyong participation ng kababaihan sa governance, mahalaga. Marami tayo, Ka Ely, na mga pinaglalaban na women empowerment, gender equality."
(The values we believe in are these: having high respect and courtesy for women. For me, the participation of women in governance is important. There are many of us who fight for women empowerment, gender equality.)
She then stressed that the visibility and influence that Duterte has as president should be used responsibly.
"Kapag iyong pangulo nagsalita ng ganito, hindi siya nakakatulong. Nade-deflate niya iyong kampanya. Na tingin ko dapat sana responsibility niya din na maging circumspect sa mga sinasabi, kasi Pangulo siya eh. Hindi siya ordinaryong tao na iyong mga nakakarinig lang iyong apektado," Robredo said.
(If the President talks like that, he's not helping. The campaign for gender equality gets deflated. I think it's his responsibility to be circumspect in what he says, because he's the President. He's not an ordinary person who affects only those who hear him.) – Rappler.com