(UPDATED) 'Kapag nangyayari iyong ganito na walang napapanagot, kasalanan ng pamahalaan na hindi niya kaya protektahan iyong kanyang mga mamamayan,' says Vice President Leni Robredo
Vice President Leni Robredo slammed what she sees as impunity and lack of accountability in the killings of politicians and other personalities, most recently Los Baños Mayor Caesar Perez.
In her weekly radio show with co-host Ely Saludar on Sunday, December 6, Robredo wondered why these slays have been happening under more brazen circumstances.
On Thursday, December 3, Perez was shot dead inside the Los Baños municipal hall by unidentified assailants. Robredo also recalled that Perez's brother Ruel was killed by two gunmen along the national highway in 2017.
Robredo asked on Sunday how the shooting can happen inside a secure place like the town hall – given that, according to reports, a police station is just a kilometer away.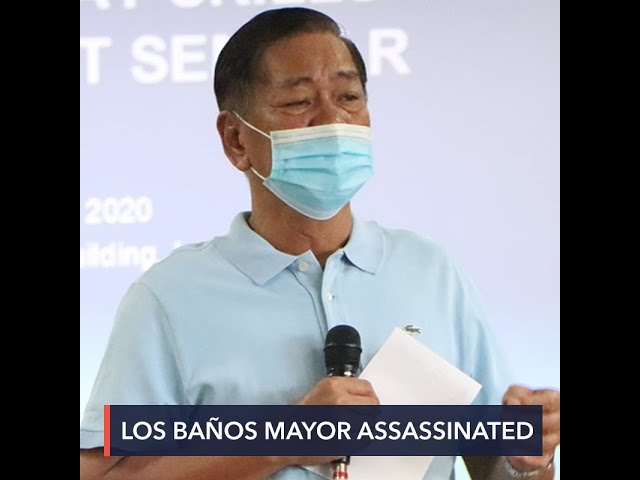 She likewise mentioned the assassination of Tanauan City, Batangas mayor Antonio Halili in 2018 during a flag ceremony, and the killing of a 27-year-old alleged drug suspect inside a hospital in Angono, Rizal early last month.
"So iyong tanong ko lang, Ka Ely, bakit hinahayaang mangyari? Tapos iyong mga nangyari, may napanagot na ba?" asked Robredo. (So my question is, Ely, why are these killings happening freely? And to those that have already happened, have the suspects been pinned down?)
She then lamented, "Kapag nangyayari iyong ganito na walang napapanagot, kasalanan ng pamahalaan na hindi niya kaya protektahan iyong kanyang mga mamamayan." (When none has been made accountable in these killings, it's the government's fault for not being able to protect its own citizens.)
In addition, she said having unresolved killings leave a bad impression. "Masama na hindi naso-solve kasi ano iyon eh, pagpapakita ba na walang capacity iyong pamahalaan na mahanap kung sino iyong perpetrators nito?" (It's bad that these don't get solved because, is this showing that the government has no capacity to find the perpetrators?)
While she noted that the justice department has ordered the National Bureau of Investigation to look into Mayor Perez's slay, she hoped the probe would produce results.
The Vice President argued that the lack of accountability in these slays further emboldens bad elements to do unlawful deeds, "kasi hindi naman napaparusahan iyong perpetrators (because the perpetrators don't get punished anyway)."
Robredo expressed concern about this level of impunity. "Mas natatakot ako sa impunity as a whole, na parang napakanormal na lang na mabalitaan natin na may mayor na pinatay, may judge na pinatay, may abogadong pinatay, may mediaman na pinatay." (I am more afraid about impunity as a whole. It's as if it's already "normal" to hear about a mayor killed, a judge killed, a lawyer killed, a media worker killed.)
She hoped that authorities would be able to bring justice not just to the victims' families but also to the constituents of the slain politicians and public servants.
The Laguna provincial police has formed a task force to look into Mayor Perez's death, reported the Philippine Daily Inquirer on Friday, December 4.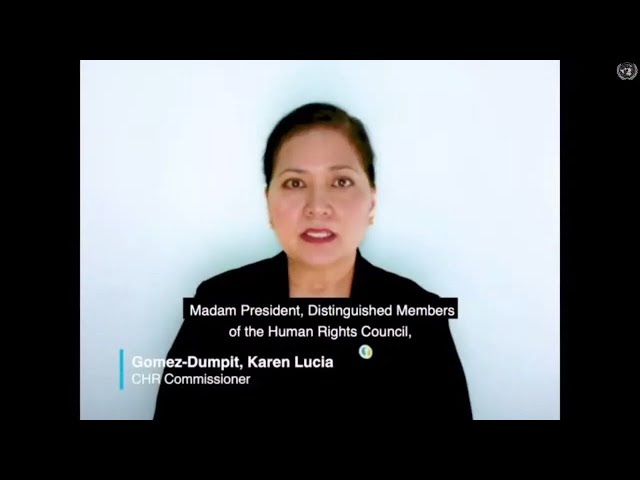 During the administration of President Rodrigo Duterte, at least 53 judges, prosecutors, and lawyers as well as over 20 mayors and vice mayors have been killed, based on Rappler's tracking.
This is in addition to thousands of people killed within and outside of anti-drug police operations in the government's "war on drugs." – Rappler.com