'In all my years as president, I have not seen even the shadow of that law-mandated report,' says President Rodrigo Duterte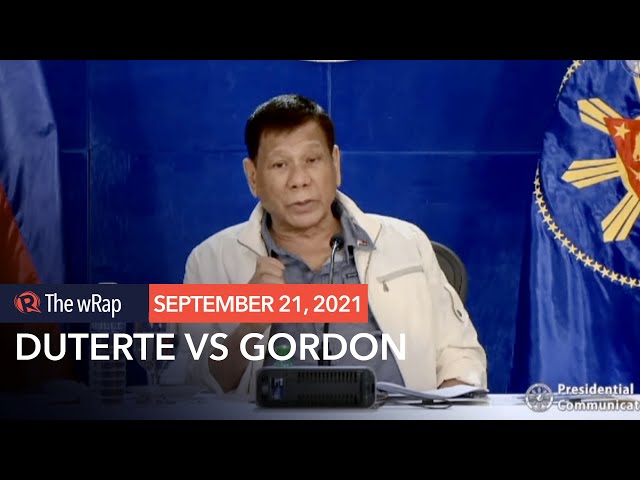 President Rodrigo Duterte threw a new accusation against the Philippine Red Cross (PRC), this time alleging that the humanitarian agency failed to submit an annual report as required by law.
"Where is this report? In all my years as president, I have not seen even the shadow of that law-mandated report" Duterte said on Monday evening, September 20, during his regular Talk to The People address.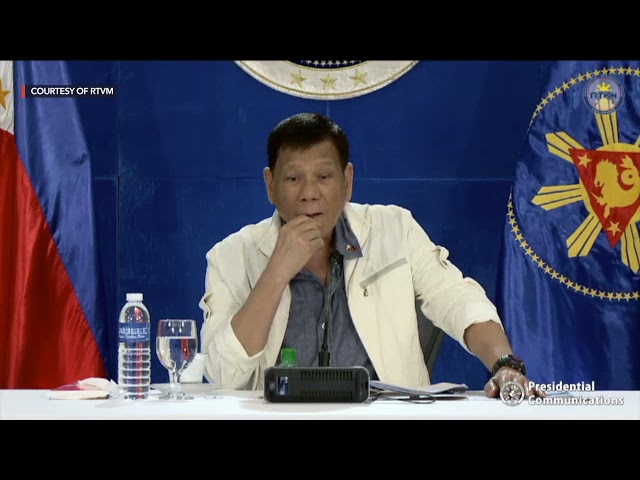 Duterte was referring to the annual report required from the PRC by the Philippine Red Cross Act of 2009.
"The Philippine Red Cross shall, at the end of every calendar year, submit to the President of the Philippines an annual report containing its activities and showing its financial condition," the law says.
Rappler has sought the comment of Senator Richard Gordon, chairman of PRC, through text message, but he has yet to reply as of posting.
Why attack Red Cross?
Duterte has been rattling one accusation after another against the PRC and Gordon ever since the Senate started an investigation into the pandemic purchases of the government.
Gordon is leading the investigation as chair of the Senate blue ribbon committee.
Duterte spent over 45 minutes hitting Gordon and the PRC before proceeding to discuss the government's response to the pandemic, which was what the regular address was for.
The Senate probe has raised suspicions of conflict of interest and failure of the government to apply due diligence, especially in dealing with embattled company Pharmally Pharmaceutical Corporation.
The probe has angered Duterte. His allies at the House of Representatives have conducted their own hearing aimed to counter corruption allegations made at the Senate.
Accusations galore
The claim on Monday evening adds to a growing list of accusations of Duterte and his allies against the PRC.
Duterte also expressed concern about reports of false-positive results coming out of PRC labs, specifically about 44 false positives from a Subic PRC lab and 13 false positives reported by personnel of the Department of Finance.
The Department of Health has confirmed starting a probe on the Subic case, but Duterte said the entire Red Cross must be probed.
Duterte earlier said he had asked the Commission on Audit (COA), through the Office of the Solicitor General, to probe Red Cross. COA, however, has no jurisdiction over Red Cross, because it is not part of the government. – Rappler.com