'Wala pong pilian,' says Presidential Spokesperson Harry Roque as the government announces that a Chinese vaccine could be the first to be rolled out to priority groups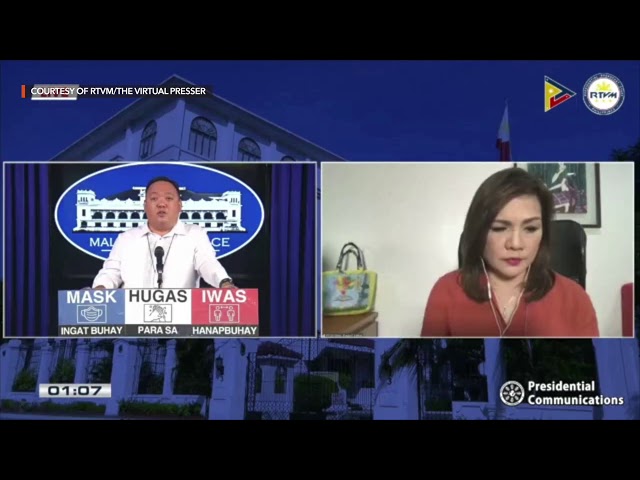 Health workers, elderly, and indigent persons who refuse to be given the first COVID-19 vaccine to be offered to them by the government will lose their priority slot and wait for another vaccine along with the general population, said Malacañang on Monday, January 11.
The policy was explained by Presidential Spokesperson Harry Roque after news broke that a Chinese vaccine could be the first to be given to priority groups as early as February, if regulatory agencies approve.
Roque said that those who reject an offered vaccine will be asked to sign a waiver signifying their refusal to get the free jabs.
"Wala pong pilian, wala kasing pilitan. Pero magsa-sign ka ng waiver na hindi ka nagpaturok," he said during a Palace press briefing.
(No choosing, because there's no forcing. But you'll sign a waiver that you decided not to get vaccinated.)
"At kung mayroon kang prayoridad, siyempre, mawawala 'yung prayoridad mo, sasama ka sa the rest of the taumbayan na naghihintay ng bakuna," he continued.
(And if you're in the priority groups, of course, your priority slot would be gone, you would have to join the rest of the population waiting for a vaccine.)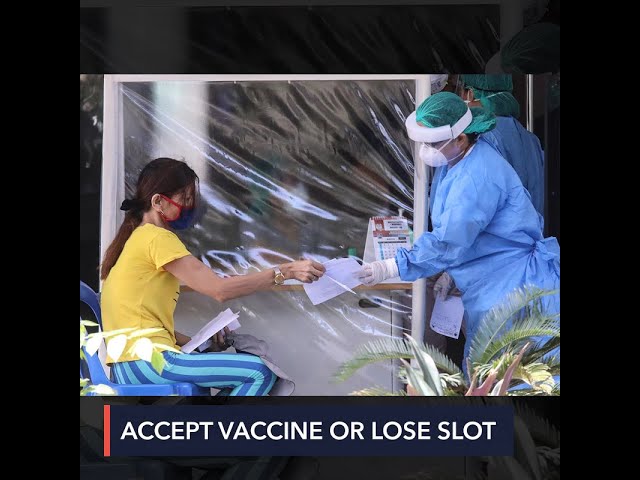 Roque said this policy is "only right" because the government won't be able to choose which COVID-19 vaccine will be immediately available to the Philippines since this is partly dependent on supplies of vaccine developers.
"We all have rights to good health, but you can't choose because so many Filipinos need to be vaccinated," said the Duterte spokesman.
This vaccine policy has yet to be formalized in a task force resolution, but Roque said officials have reached a "consensus" on it.
Order of vaccines arrival
The first batch of COVID-19 vaccines to arrive in the Philippines will likely be CoronaVac, the vaccine developed by Chinese firm Sinovac. An initial batch of 50,000 doses is expected to arrive in February, with batches arriving throughout the year until arrivals reach 25 million doses in December.
Because CoronaVac requires two doses, this amount is only good for 12.5 million Filipinos, roughly half of the 24.6 million Filipinos in the priority list of the government.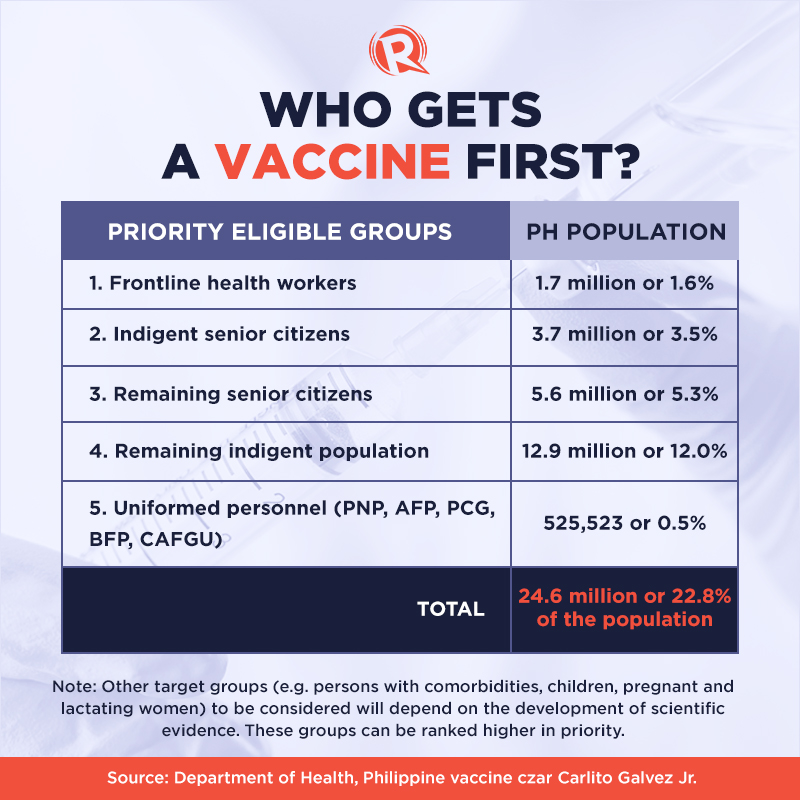 What could fill in the gap are the other vaccines the government is trying to secure but are set to arrive later in the year. The first batch of 30 million doses of Covovax, the vaccine of American firm Novavax, is expected to arrive around July to September. Around this time also, doses of AstraZeneca vaccines, secured by Philippine private firms and various local governments, are seen to arrive.
All of those vaccine rollouts will depend on the issuance of an emergency use authorization (EUA) by the Food and Drug Administration (FDA). Without an EUA, none of the vaccines can be administered.
So far, only AstraZeneca, Pfizer, and Russia's Gamaleya Institute – developer of the Sputnik V vaccine – have applied for an EUA.
Roque, however, said he expects Sinovac to submit its application in the next few days.
Trust in vaccines
Some Phase 3 trials of the Sinovac vaccine have shown an efficacy of 78%, a better rating than the AstraZeneca vaccine. But details from these trials remain unpublished at this time. (READ: [ANALYSIS] The Chinese COVID-19 vaccines, Sinopharm and Sinovac, are effective)
Since July, it's been used in China for vulnerable sectors. However, no stringent regulatory agency, like the World Health Organization, European Union, or United States agencies have approved this vaccine.
But countries where clinical trials were performed, like Indonesia, Turkey, and Brazil, are expected to issue emergency use approval soon.
Roque said the government would wait for the Philippine FDA to issue an EUA before administering Sinovac's vaccine to Filipinos. If the doses arrive in February without an EUA, the government would accept the doses but keep them until an EUA is issued. – Rappler.com