Mar Roxas shares the stage one last time with his former campaign mate and boss, the late president Benigno Aquino III
He was hesitant to go, but he did.
On Friday evening, June 25, former interior secretary Mar Roxas said goodbye to his 2010 running mate and boss Benigno Aquino III for the last time.
"I came…because that was what PNoy would have wanted," Roxas said after stepping onto the podium and disinfecting the microphone with his own portable spray bottle at the Ateneo de Manila University's Church of the Gesu.
There, Roxas stood just meters away from the cremated remains of Aquino, a man with whom he shared countless stages with in his life – a man who endorsed his presidential bid in 2016, which he lost.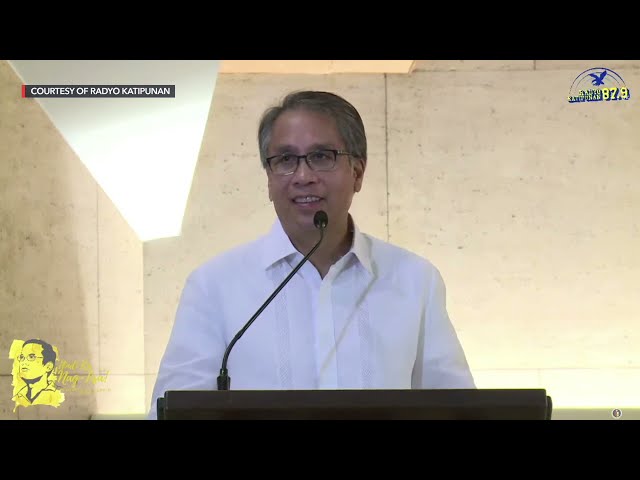 He said he wanted to share to everyone "what PNoy wanted."
Aquino cared for what seemed like little things: the attention to detail on typos, the dedication of his co-workers, the abolition of wangwang (vehicle siren), the courtesy to dress up at a funeral. (And because of this Roxas said he wore his white barong to the wake.)
More importantly, Aquino aimed for the big things, said Roxas, such as rejecting corruption, protecting the national interest, and giving Filipinos what they deserved. (READ: Aquino remembered for bringing China to court, 'international respect' for PH)
"This ethos, what would PNoy have wanted, reverberated all throughout his government, not in a petty or selfish way, but in a 'common good' sort of way, in a 'para sa mga boss ko (for my bosses)' way – in a 'flag waving, hand over your heart', 'bayan bago ang sarili (the nation over one's self)" way.' I always felt that, and you all felt was what PNoy wanted."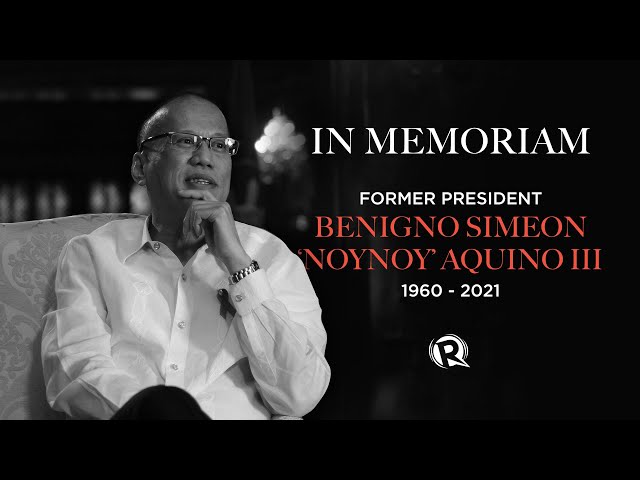 But as they soon came to see, fighting for their vision meant disappointing – even enraging – others. Aquino moved forward.
"He persevered, trusting his values as his compass. Always, the national interest and the people's welfare prevailed. That's what PNoy would have wanted," Roxas said.
Roxas saw this up close.
As the interior and local government secretary, Roxas figured in all the most turbulent times of the Aquino administration: When Super Typhoon Yolanda (Haiyan) devastated the Philippines, Roxas was blamed for mishandling the quick response and recovery. When 44 police officers were killed in Mamasapano in a botched operation, Roxas was supposedly kept in the dark.
These two incidents have been widely attributed as the reasons for the Aquino administration's crash in popularity, leading to their 2016 loss.
Still, Roxas revelled in what the Aquino administration achieved.
"His purpose was to lead us and our nation during a difficult time, and he served so well, the whole world noticed. We were respected," Roxas said.
With Aquino serving his purpose, Roxas said, "God has taken him back."
He thanked Aquino, saying that it was an honor to serve alongside him, and then closed his speech by adopting a popular campus motto that they shared as alumni of the Ateneo.
"Win or lose, it's the Philippines we choose." – Rappler.com