It's that time of the year again!
June 12, Independence Day, has always been one of the best days for Philippine Twitter, as netizens participate in what is now considered a yearly, well-loved tradition.
#RP612fic, or "Republic of the Philippines June 12 fiction," has become an online phenomenon where Filipinos post flash fiction of historical figures with a modern twist. Every year, Filipinos religiously share photos and videos as a means of alternative historical storytelling.
The hashtag topped the country's trending list on Twitter, as several users sent in their best quips and finest memes for this year's celebration.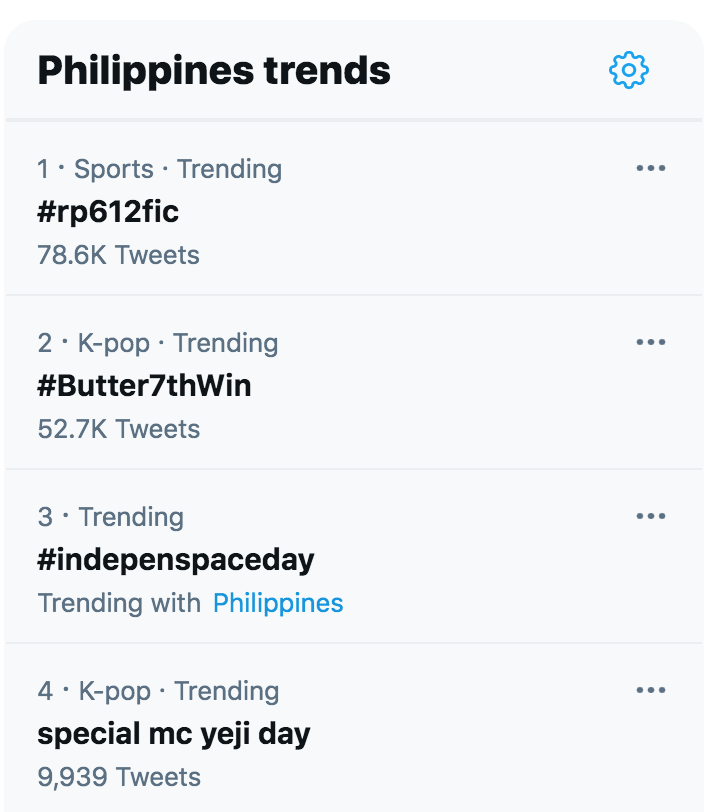 We also posted a few quarantine-themed #RP612fic prompts for our readers. Would Jose Rizal dedicate a chapter in Noli Me Tangere to criticizing the government's pandemic response? Would Antonio Luna spend his free time completing his plantito collection? Who among the members of the KKK would have the worst internet connection in a Zoom call, and what campaign slogans would some of our heroes use if they were to run in the upcoming elections?
Here are some of our favorite entries from the Philippine Twitterverse:
Just the usual 6.6 budol.
Everyone's heard of the "Spoliarium" reference in Heneral Luna, but consider – "Spoliarium" in Four Sisters and a Wedding.
Remember that tinola debate? Maybe Padre Damaso made points. But at least he didn't get a fried towel.
Filipinos are never going to let the internet forget about Rizal's dating history.
Alsa! ☝🏻
Of course, the K-pop stans did not disappoint.
Can't wait for reputation (Simoun's version).
You can check out more entries here:
What were your favorite entries for #RP612fic for this year? – Rappler.com