As of September 13, a total of 24 million students have enrolled, 93.8% of last school year's over 26 million students. Enrollees will still be accepted on school opening day, says DepEd.
On Monday, September 13, school bells ring – virtually, that is – to signal the opening of classes in public schools in a remote setup for the second straight year.
So far, however, some two million of last year's students have yet to enroll. As of September 13, data from the Department of Education (DepEd) show that a total of 24,603,822 public and private school students have registered so far. The figure is 93.8% of last school year's over 26.2 million students.
In a Viber message to Rappler on Sunday night, September 12, Education Undersecretary Nepomuceno Malaluan said public schools in the country were ready for the resumption of classes, which again would use the distance learning system.
"We had been in deep preparations in the past two months for School Year 2021-2022 at all governance levels of the department," he said.
Malaluan said the number of enrollees was expected to go up during school opening on Monday, as schools would still be accepting students "[Enrollment] is still on sustained increase, and there is the lag in reporting that we also have to consider," he earlier told reporters.
The DepEd hoped to match the previous school year's enrollment. "If we can match last year's enrollment figures, we will be happy with that already," Secretary Leonor Briones earlier said.
Thanks to teachers, school leaders
Malaluan expressed gratitude to teachers and school leaders for making sure that learning remained unhampered in the middle of a pandemic.
"We give special commendation to our teachers and school leaders who are our frontliners in education delivery in these trying times – from administering enrollment, to organizing our students into classes, and supervising the remote learning of our children," he said.
Meanwhile, the Teachers' Dignity Coalition (TDC) said on Saturday, September 11, that they feared the new school year "might be just a repeat of the previous one."
"According to the reports we receive, many teachers are still waiting for the provided modules while others are doing their last-ditch effort of printing and reproduction using their own resources. In other schools, even the grouping of students in their respective sections are not done yet," TDC national vice chairperson Olivia de Guzman said.
The DepEd's distance learning system was widely criticized the previous school year due to insufficient, if not lack of, preparation.
Aside from the school system being unprepared for the shift, remote education also posed a major challenge for students who did not have anyone to facilitate learning at home, or whose parents were not capable of guiding them due to lack of knowledge. (READ: Parents bear the brunt of distance learning as classes shift online)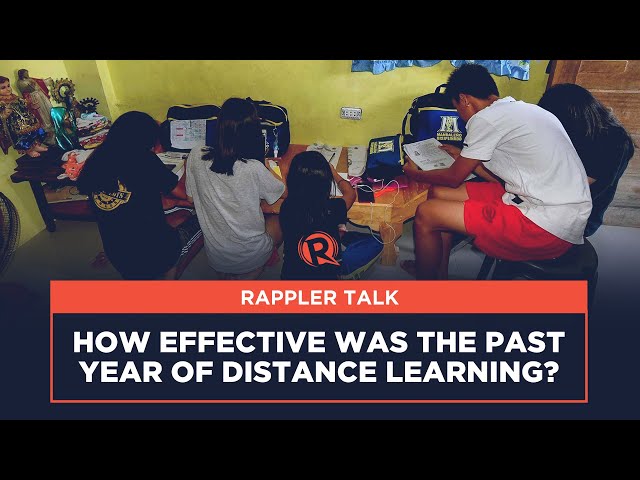 To date, only four countries in the world still have not reopened schools since the pandemic began in March 2020. Most countries have either partially reopened schools or reopened schools in phases.
By the end of September, there will be only be two countries where classes are done remotely: the Philippines and Venezuela. Bangladesh and Kuwait will reopen on September 12 and September 27, respectively.
President Rodrigo Duterte has not decided yet whether he will allow the limited face-to-face classes in 120 schools identified by DepEd. Senators expressed frustration over what they called a "lack of sense of urgency" on the part of DepEd in convincing Duterte to allow the pilot run.
The government has been criticized for its pandemic response, with critics saying that the school closure in the country reflects misplaced priorities and failed management of the health crisis. – Rappler.com