The Senate adopts a resolution praising Pasig Mayor Vico Sotto after the US State Department named him as one of 12 'anti-corruption champions'
The Philippine Senate hailed Pasig City Mayor Vico Sotto on Monday, March 1, for his anti-corruption efforts while in office, as senators invited him to their chamber as an honoree.
In a resolution adopted on Monday, the Senate resolved "to honor and commend Mayor Vico Ma. Regis 'Vico' Sotto Nubla Sotto of Pasig City for being recognized as one of the International Anti-Corruption Champions by the United States' Department of State for prioritizing anti-corruption and transparency."
The Senate resolution, which was drafted on February 24, honored Sotto after the US named him as one of 12 "anti-corruption champions" all over the world. The US praised Sotto for pushing for transparency in Pasig even before he rose to become mayor.
"This recognition by the US State Department bestowed upon Mayor Vico Sotto, the only Filipino public servant in the roster of honorees, meaningfully uplifts the morale and dignity of the Filipino people amid the challenging times of global pandemic," the Senate said.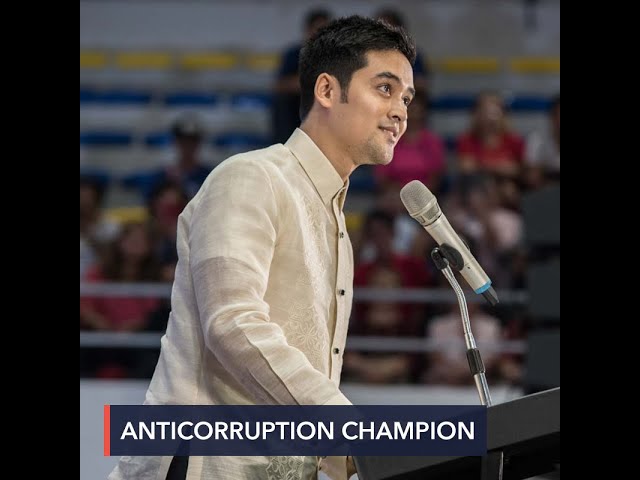 The resolution was signed by Senator Panfilo Lacson, who chairs the Senate committee on national defense and security, and Senate President Vicente Sotto III, who is an uncle of the Pasig City mayor.
All members of the Senate were made co-authors of the resolution after Senate Majority Leader Juan Miguel Zubiri raised a motion to do so during the session on Monday.
Sotto was at the Senate at around 3 pm on Monday, when the session started. He sat alone at the gallery, wearing a black collared jacket over a blue plaid polo, and a face mask. After the resolution was adopted, the Senate suspended the session and handed a copy to Sotto.
After being elected as Pasig mayor in 2019, Sotto has risen as one of the most recognizable faces in Philippine politics, driven in part by his appeal to a public that has grown weary of traditional politicians.
In his 2019 campaign, he defeated longtime Pasig mayor Bobby Eusebio. – Rappler.com