But blue ribbon committee oversight office management director-general Rodolfo Quimbo says during the hearing they were unable to serve the subpoenas to Lin Weixiong and Rose Nono Lin
Senators are aiming to find out the truth behind the alleged drug links of former presidential adviser Michael Yang after the blue ribbon committee summoned Yang's associate Lin Weixiong, an alleged drug personality.
Senate blue ribbon chairman Richard Gordon informed his colleagues about the subpoena issuance against Lin Weixiong as the panel conducted its sixth hearing on anomalous pandemic contracts linked to Chinese businessmen close to President Rodrigo Duterte on Monday, September 13.
The subpoena was issued along the summons for Rose Nono Lin, another business associate of Yang and who is believed to be Lin Weixiong's wife.
Lin Weixiong bears some resemblance to Allan Lim, a drug personality whom the controversial intelligence report of veteran anti-drug operator Eduardo Acierto alleged to have worked with Yang to bring shabu into the Philippines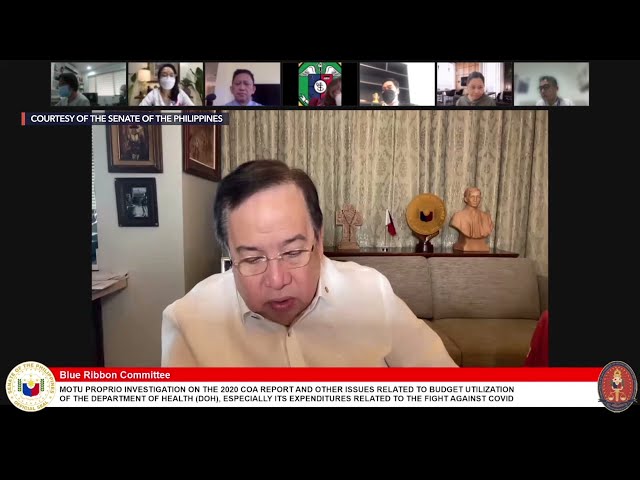 But blue ribbon committee oversight office management director-general Rodolfo Quimbo told Gordon during the hearing that they were not able to serve the subpoenas to the Lins.
This is because when the subpoena server went to the Lins' supposed office address at Warehouse Eight of the La Fuerza Makati compound, they were told by a security guard that the two personalities were not holding office there.
"A subpoena was issued and a subpoena was served [in the address] provided in their incorporation papers. However, it was not successfully served because the persons named in the subpoena, Ms. Rose Nono Lin or Mr Allan Lim or Lin Weixiong did not hold office there, your honor," Quimbo said.
Citing a letter he received from Rose Nono Lin's lawyers on Monday morning, Gordon then ordered Quimbo to serve the subpoenas instead to Rose Nono Lin's residence at #747 Quirino Highway, Barangay San Bartolome in Novaliches, Quezon City.
"If we have issued a subpoena already, then issue it right now, send the OSAA (Office of the Sergeant-at-Arms) there so that we can now know what their disposition is," Gordon said.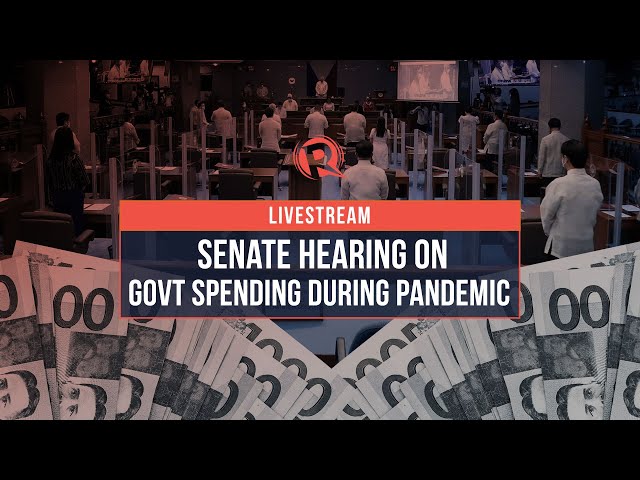 Who are Lin Weixiong and Rose Nono Lin?
A Rappler investigation found that Rose Nono Lin and Lin Weixiong have started a POGO firm named Xionwei Technology Company along with Yang during the Duterte administration.
Rose Nono Lin is the president of Xionwei, which was registered as a Philippine corporation in August 2016, or just two months after Duterte was sworn in as president.
She is in fact an incorporator or officer at all seven companies in Yang's network scrutinized by Rappler. Out of the seven, she is even president of three firms.
Senator Risa Hontiveros said Rose Nono Lin seems to be contemplating a run for congresswoman of Quezon City's 5th district, since her tarpaulins have been plastered around the area. Rose Nono Lin also has her own YouTube channel and is currently active on social media.
A March 2020 Chinese news write-up, meanwhile, identified Lin Weixiong as a president of Xionwei. He and his POGO firm were mentioned in the news article because of a donation they – along with Yang – were making to the Philippine government.
According to Acierto's intelligence report, Lin Weixiong is likely the real Chinese name of drug personality Allan Lim, though he also went by the name Wen Li Chen.
But Duterte, who ran and won on an anti-drug campaign in the 2016 elections, was quick to dismiss Acierto's intelligence report that mentioned Lin Weixiong.
The President has also been defending Yang amid the recent anomalies being uncovered in the Senate's ongoing probe into pandemic contracts. – Rappler.com
Read the other stories from the September 13, 2021, Senate blue ribbon committee hearing: