Senate finance committee chairman Sonny Angara says under the 'sweep' provision any unspent funds still with the PS-DBM by end-2023 would be returned to the National Treasury
The Senate committee on finance added a special provision under the proposed P5.024-trillion 2022 budget that would prevent agencies from "parking" funds under the controversial Procurement Service of the Department of Budget and Management (PS-DBM).
In a virtual briefing on Tuesday, November 9, finance panel chairman and Senator Sonny Angara said the "sweep" provision would require the PS-DBM to revert to the National Treasury any unspent funds by December 31, 2023.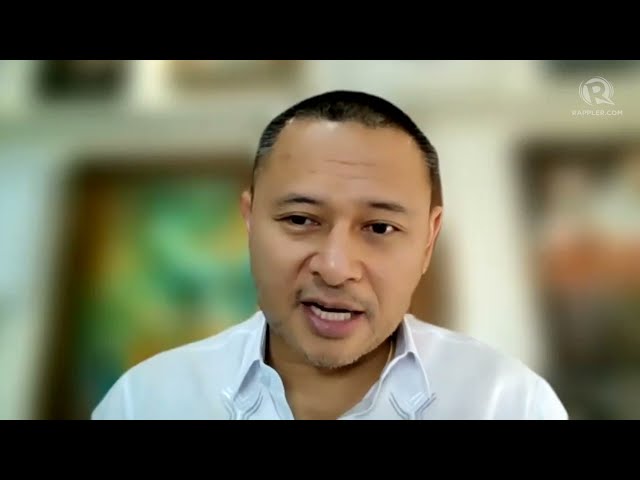 The national budget under the 2022 General Appropriations Act would be valid until December 31, 2022, but Angara said senators agreed to give government agencies and PS-DBM enough time to pay for the projects they would be bidding out next year.
"That's also one of the things na commented on by the members. 'Yung parang sweep provision siya, funds sweep siya (It's like a sweet provision, a funds sweep)," said Angara.
"Kaya hindi na maulit' yung nakikita natin na eight years na palang nandodoon 'yung pondo, hindi pa nabi-bid 'yung project. 'Yung mga ganoon, hindi na puwedeng mangyari. May deadline sila. Basically, finished or not finished, pass your paper na 'yun," he added.
(So that we there won't be a repeat of a scenario where funds have been parked there for eight years yet the project has still not been bidded out. That can't happen again. They would now have a deadline. Basically, finished or not finished, pass your paper.)
Angara said this is one provision that came out from the Senate's ongoing investigation on the anomalies hounding various pandemic contracts that President Rodrigo Duterte's government forged with Pharmally Pharmaceutical Corporation and other firms through PS-DBM.
At the time, PS-DBM was headed by former DBM undersecretary Lloyd Christopher Lao, a Davao lawyer who worked in Duterte's presidential campaign.
Lao has since been cited in contempt by senators for snubbing the blue ribbon committee hearings.
PS-DBM is tasked to be the central procurement system for government agencies. It serves like a grocery for common-use items, so that agencies could buy these from them at a low price without having to look for suppliers themselves.
Common-use supplies are usually small things like paper, ballpens, and ink cartridges. But when the coronavirus pandemic hit in 2020, the Government Procurement Policy Board approved medical items, including masks and personal protective equipment, as part of the common-use supplies.
The Commission on Audit (COA) later found P4.1 billion worth of funds that have been parked in PS-DBM and the Philippine International Trading Corporation.
COA also said some P95-million worth of overpriced face shields and surgical masks procured through the PS-DBM had been sitting in regional depots as the agency had difficulty in selling them.
Senators also uncovered that some P550 million worth of COVID-19 tests kits bought by PS-DBM were already close to their expiry dates. – Rappler.com