Senators adopt a resolution authorizing the filing of a petition 'to assert' the chamber's power in inquiries in aid of legislation
Senators can soon be expected to file a petition with the Supreme Court challenging President Rodrigo Duterte's order barring Cabinet officials and members of the executive department.
This comes after the Senate adopted Proposed Senate Resolution (PSR) No. 946 on Tuesday, November 9, authorizing and directing the chamber to file the appropriate SC petition "to assert the power of the Senate in inquiries in aid of legislation."
No less than Senate President Vicente Sotto III, who is running for vice president in 2022, primarily authored PSR 946.
PSR 946 formalizes the Senate's plan to question before the Court Duterte's memorandum barring Cabinet and other executive branch officials from appearing in the ongoing Senate blue ribbon committee investigation on anomalous pandemic contracts. 
Senator Richard Gordon, blue ribbon panel chairman, had called Duterte's memo as unconstitutional.
"It is the inherent right and solemn duty of the Senate to preserve, uphold, and protect its and its committees' constitutional mandate to conduct inquiries in aid of legislation, including the power to issue compulsory processes, and to accordingly seek judicial relief and affirmation of its rights and prerogatives under the Constitution if and when challenged or interfered with by any branch, department, agency, or instrumentality of the government or by any individual," read PSR 946.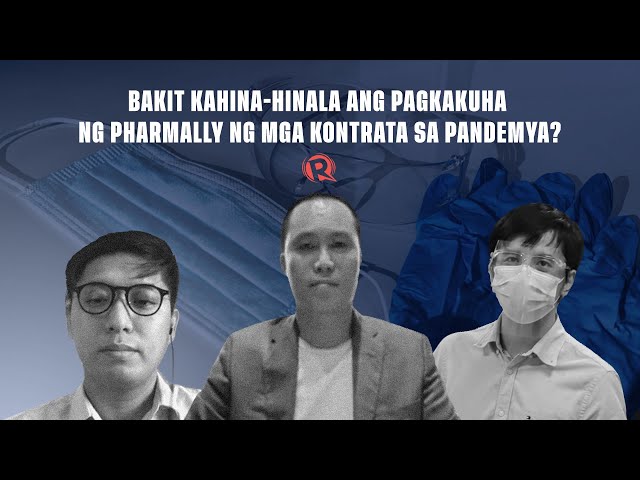 Duterte was unfazed by the senators' plan to challenge his memo before the High Court, which is packed with his appointees. 
The President has long been discrediting the blue ribbon probe that has uncovered one red flag after another in the multi-billion contracts his government forged with controversial Pharmally Pharmaceutical Corporation and other firms.
Pharmally is a small company with only P625,000 in capital but was somehow awarded the biggest pandemic contracts, worth P10 billion, courtesy of the Procurement Service-Department of Budget and Management.
The Senate hearings have shown that to manage its contracts, Pharmally would be financed by Michael Yang, former economic adviser to Duterte. Yang would also serve as a guarantor to Chinese suppliers.
Several senators have argued that government officials and businessmen involved in the scandal may be held liable for graft, as the Duterte government's preference for Pharmally and the substandard supplies by the company are still covered by the anti-graft law. – Rappler.com