'Bakit 'yung nagsiwalat ng kapalpakan at hindi 'yung pumapalpak ang sinasabon?' asks Senator Francis Pangilinan
Senators called out President Rodrigo Duterte for castigating the Commission on Audit (COA) when it was only doing its job of flagging the Department of Health (DOH) over unspent funds that could have bosltered the country's pandemic response.
Senator Panfilo Lacson reminded Duterte that COA is a constitutional, independent body which "has a mandate to perform, and no one can dictate on them."
"COA findings and recommendations are public documents. Transparency dictates that the public must be informed of how public monies are spent. That said, the President is out of line in publicly castigating the COA, which is just performing its mandate and responsibility to the people and the Constitution," Lacson said.
While state auditors did not cite corruption in their report on the DOH, several groups have called for a deeper investigation into how the agency handled the P67.3-billion COVID-19 funds.
Lacson urged COA "not be cowed by intimidating statements" of Duterte. "In fact, those in the COA should proceed with more vigor, courage and independence," he added.
On Monday night, August 16, Duterte once again defended Health Secretary Francisco Duque III amid searing criticism of the Cabinet official over the COA report. Duterte instead attacked COA and told it to stop publishing its audit reports since they put government officials in a bad light.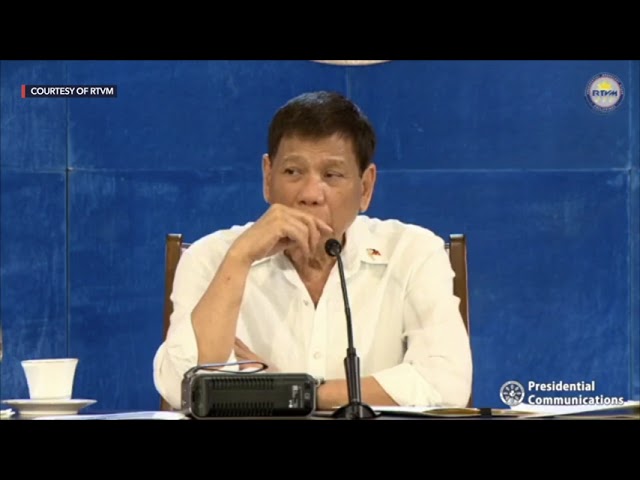 For opposition senator Francis Pangilinan, it is DOH that should be castigated for incompetence.
"Hindi COA ang may problema kundi ang kapabayaan, katiwalian at palpak na pamumuno sa DOH na kunukunsinti ng Malacañang. Bakit 'yung nagsiwalat ng kapalpakan at hindi 'yung pumapalpak ang sinasabon?" said Pangilinan.
(It's the DOH, not COA, that has problems in terms of negligence, corruption, and failed leadership that Malacañang continues to tolerate. Why grill the one that exposed the negligence instead of the negligent office?)
Senator Risa Hontiveros agreed, arguing that the recent surge in COVID-19 cases is a clear indication of Duque's failure as DOH chief.
"That speaks volumes of absolute insensitivity to those who got sick, to the families of the people who died, to the healthcare workers and their relatives who did not have everything they could have had in terms of avoiding death due to this pandemic," Hontiveros said in a mix of English and Filipino.
"I'm sorry. The President doesn't have the right to tell Secretary Duque that he did nothing wrong. The numbers speak for themselves," she added.
The Philippines logged 14,610 new cases on Monday, leading to a total COVID-19 infections of over 1.75 million with 30,366 deaths. Active cases, or patients who currently have the virus, are at 106,672.
Senators from both the majority and minority blocs have long called for Duque's resignation. The first time they pushed for the Cabinet official to resign was after the Senate investigated corruption allegations hounding the Philippine Health Insurance Corporation.
The Senate blue ribbon committee – the panel that looks into corruption cases in government – is set to probe further into the COA findings on DOH's mismanaged funds on Wednesday, August 18. – Rappler.com