(1st UPDATE) Senate finance panel chair Sonny Angara says part of the NTF-ELCAC's slashed budget would instead fund health workers' COVID-19 benefits in 2022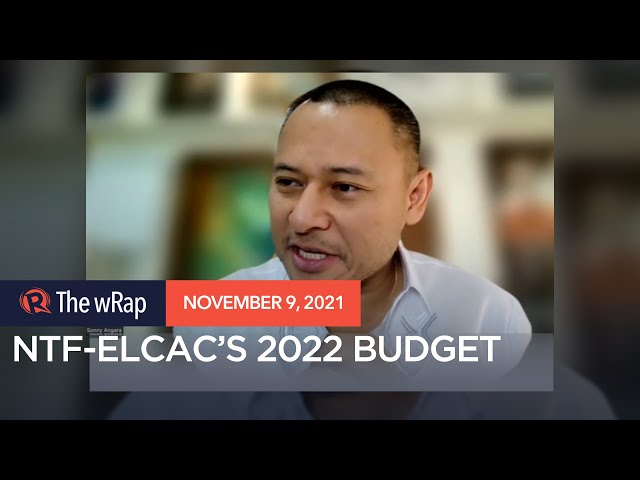 Senators slashed the proposed budget of President Rodrigo Duterte's controversial anti-insurgency task force by P24 billion, leaving it with just about P4 billion in 2022.
Senator Sonny Angara, chairman of the Senate committee on finance, announced this on Tuesday, November 9, as he discussed the amendments that senators introduced to the version of the proposed P5.024-trillion budget for 2022 that was earlier approved by the House of Representatives.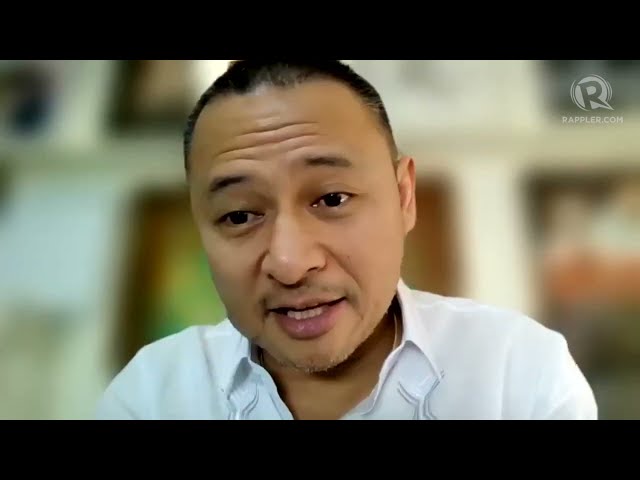 Angara said the budget reduction for the National Task Force to End Local Communist Armed Conflict (NTF-ELCAC) reflects several senators' longtime opposition to the huge fund allocated to the task force in 2021 worth P19.1 billion.
Angara said senators took away the bulk of the NTF-ELCAC's 2022 budget and realigned the funds to crucial pandemic response programs.
Part of the realigned funds went to the compensation of health workers, including their special risk allowance that was not programmed in the House version of the 2022 budget.
Senators have also allotted P45.37 billion for the procurement of COVID-19 booster shots for Filipinos. This would allow the government to give one more dose at an estimated cost-per-dose price of P544 to around P83.4 million Filipinos.
"Actually naging source namin ng funds ['yan]. Alam mo naman sa budget at our level, 'pag nagdadagdag ka sa isang agency, you have to remove from other agencies. So nabawasan 'yung NTF-ELCAC actually…. Now it's down to about P4 billion," said Angara.
(Actually it became a source of funds for us. You know that at our level, when we add funds to one agency, you have to remove from other agencies. So NTF-ELCAC's budget was reduced…. Now it's down to about P4 billion.)
Angara also said the NTF-ELCAC has yet to provide the Senate a detailed report on how it has utilized its multibillion-peso budget in 2021.
"We're still waiting for the report…. We cannot make a judgement really if the program has been a success or not because we've not received any [report]," said Angara.
In a statement on Tuesday, National Security Adviser and NTF-ELCAC vice chairperson Secretary Hermogenes Esperon Jr. responded to the budget cuts by pointing out the country's supposed fight against communism.
"I hope they understand that we are addressing a 53-year insurgency led by the CPP-NPA-NDF terrorist triad," Esperon said. "I also hope that our senators will take to heart the plight of people in the barangays affected by the prolonged conflict."
The NTF-ELCAC vice chairperson claimed that the country's insurgency problem affected the development in areas in the countryside.
"While I understand that COVID-19 is the clear and present danger that we have to address, I hope they recognize the scourge that has caused stunted growth of the countryside and in effect on the nation. We have spent almost a trillion to combat COVID-19, let's have the political will to fight the longstanding number one political security threat in our country," Esperon added.
That senators reduced the NTF-ELCAC's proposed budget in 2022 comes as no surprise, as they have long condemned the task force's notorious red-tagging of civilians, institutions, and government critics.
Senate Minority Leader Frank Drilon hopes Angara's panel would also further cut another P2 billion from NTF-ELCAC "hidden" in the budget of other agencies like the Technical Education and Skills Development Authority.
"I support and congratulate Senator Sonny Angara for the cut in the NTF-ELCAC budget. I thank him for supporting my advocacy since last year to realign this NTF-ELCAC budget which duplicates other programs, and is clearly in the nature of pork barrel funds," said Drilon.
The veteran lawmaker earlier warned that NTF-ELCAC's huge funds could be used as an "election giveaway" in the 2022 polls.
Senator Panfilo Lacson, who is running for president in 2022, also believes the NTF-ELCAC should not be seeking more funds when it cannot even submit a report on its budget utilization for the current year.
"Misused funds are far worse than unused appropriations. If the chairman of the Senate finance committee himself asserts that those entrusted to utilize the NTF-ELCAC funds cannot even provide the details on how they spent the same, they have no business asking for more," said Lacson.
"That being said, not only do I support the slash in the NTF-ELCAC's proposed budget for 2022, if such misuse was indeed committed – the officials concerned must be made accountable, if not criminally liable," he added.
In April, several senators even threatened to defund or give zero budget to NTF-ELCAC in 2022.
Senate plenary deliberations on the 2022 budget are set to begin on Wednesday, November 10. – with a report from Jairo Bolledo/Rappler.com