'[I]t is clear that the murder of Atty. Macababbad is connected to his vocation of lawyering for the people,' says Antonio Azarcon, chairman of the Union of Peoples' Lawyers in Mindanao
Slain South Cotabato lawyer Juan Macababbad was the go-to attorney of the impoverished, and he handled criminal and civil cases of the poorest of the poor for free, his colleagues in Mindanao said on Wednesday, September 15.
"I'm angry! I'm outraged!" exclaimed lawyer Dexter Lopoz, spokesman of the Union of Peoples' Lawyers in Mindanao (UPLM), an organization in which Macababbad served as vice-chairman.
The group expressed grief over the death of Macababbad who, based on its count, was the 58th lawyer and third National Union of Peoples' Lawyers (NUPL) member killed since President Rodrigo Duterte's election in 2016. 
Macababbad was shot to death by two motorcycle-riding assassins outside his house in Surallah town, South Cotabato, at around 5:30 pm on Wednesday. Witnesses said they heard seven gunshots.  
UPLM said it noted that Macababbad had received death threats before the gun attack. 
"While the case may go through the usual investigation, as with the other growing number of unresolved cases, it is clear that the murder of Atty. Macababbad is connected to his vocation of lawyering for the people," Antonio Azarcon, UPLM chairman, said.
House Deputy Minority Leader and Bayan Muna Representative Carlos Zarate also condemned the killing of Macababbad.
Zarate said Macababbad was also a member of Bayan Muna who once sought election as vice-mayor in Surallah town in South Cotabato.
"The climate of impunity is growing berserk in the country while President Duterte goes all out in attacking his critics but defending mightily his allies and cronies. Atty. Juan, we believe, was a victim of extrajudicial killing due to his human rights lawyering and firm stand for the oppressed," Zarate said.
The human rights watchdog Karapatan said Macababbad had served as lawyer for indigenous peoples and teachers in the Soccsksargen region. 
Karapatan said he also joined several fact-finding missions, including one pertaining to the massacre of tribal leaders in Lake Sebu, South Cotabato. 
Aside from that, he also lawyered for political prisoners in the region.
UPLM blamed what it called "the pervading culture of impunity, lack of serious probe and prosecution" of thousands of extrajudicial killings in the country for the murders of these lawyers. 
"Our colleagues have become main targets, especially those who resist tyranny and defend human rights," said Azarcon.  
UPLM called on the government to "stop the mere counting of deaths" and hold the killers to account.  
The group also appealed to the international community to denounce the killings of Filipino lawyers, which it said has hampered the practice of the legal profession, and made a mockery of the justice system and the rule of law.
Lopoz described Macababbad as a "mild-mannered, soft-spoken, and passionate people's lawyer whose commitment to human rights was second to none."
"With impunity, people have learned that they can now get away with murder without fear of arrest and prosecution from state security forces," he said.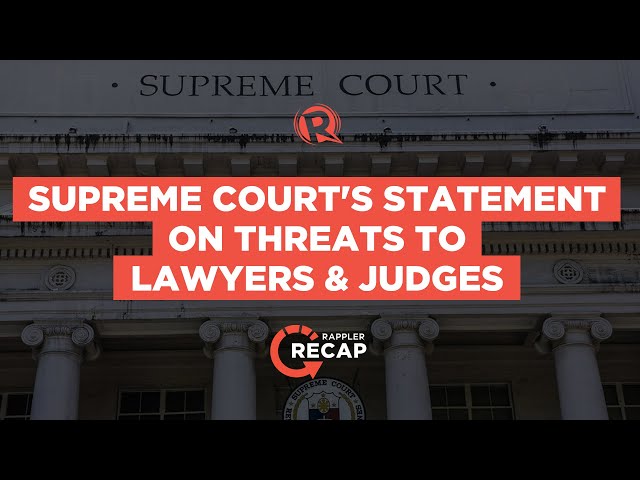 Lopoz himself lost his youngest lawyer brother Rex Jasper, and cousin, the former prosecutor Rolando Acido, in what he described as "senseless summary killings." – Rappler.com
Grace Cantal-Albasin is a Mindanao-based journalist and an awardee of the Aries Rufo Journalism Fellowship.